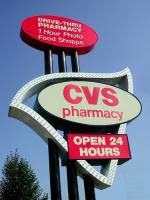 Be impatient and condescending to the cashier. Make it clear that you know more about CVS corporate policies than they do.
Carry 7 different CVS ExtraCare Cards and max out every one on the monthly deals.
Be sure to do multiple transactions (at least 4) without letting those in line behind you check out in between.
Grab the last 10 bottles of free shampoo before someone else gets them.
Use and stack multiples of every CVS coupon you can get your hands on, even if they are unauthorized internet coupons.
If a cashier rejects your coupon, be sure to make a big stink including rolling of the eyes and stomping of the feet.
When a CVS newbie is attempting to check out ahead of you while fumbling with coupons, tap your foot impatiently and sigh…

loudly

.
Complain endlessly to management that the deals just "

aren't as good as they used to be

", right after you buy 3 tubes of free toothpaste.
If your OOP is more than $5.00, go home and complain to all your buddies that CVS is too stingy with $/$$ coupons.
Hoard all of your CVS loot in your biggest closet, and sell it all once a year at a garage sale for a big profit.
Follow these 10 easy steps and ruin CVS for the rest of us!