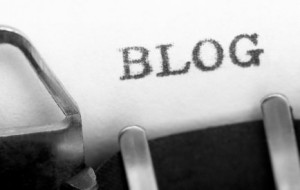 I was recently inspired to help an old friend start a blog.  She is a brand new Mom who wants to share tidbits of her life with the blogosphere, and yes, she would like to earn a little extra income as well.
While I am by no means a blogging expert, I have definitely learned a lot about the subject over the last 18 months. It has become a passion, a hobby, and indeed a source of income.
As I began to offer directives to my friend, I realized just how complex and overwhelming blogging can seem to a newbie. She finally said to me after the umpteenth link I sent her to go read, "wow, this is so much to take in!"
I laughed at my eagerness (blogging excites me, you see) and said, "yeah, I should probably write a book!" I was half joking, of course, but really, there is so much to learn about this crazy world of social media that it would require a whole series of text books to teach!
Well, since I am not writing a book on the subject any time in the near future, I decided to do what I love most: blog it. But in baby steps.
Each week until I run out of stuff to say, I will be sharing some blogging "bits & tips" with y'all. One for bloggers, and one for blog readers.
Feel free to leave your questions about blogging here in comments, and while I can't promise an answer to every one, I will do my very best.
Here are my first tips:
Most of my readers are actually not bloggers, so this one is for you

— There is nothing a blogger loves more than getting comments. The reader interactions are what it's all about! But we also love to see your smiling face. If you would like a little photo to appear next to your comments, there is a simple way to make that happen, no blogging required.
Register with gravatar.com, it's free! Tied to your email address, you can upload an image that becomes your "avatar". It will follow you from site to site. So go ahead, grab your favorite shot of you, your dog, or your adorable baby and leave me a comment! (This tip also applies to bloggers who use blogspot but would like their image to appear on a WordPress blog, like mine)
For my fellow bloggers — Just like anything in life, it is important to set goals for your blog. Determine before you even select that perfect URL what you hope your blog to become. Is it a personal blog for friends and family? Do you want to help others? Are you wanting to earn some money online?
Owning a piece of real estate in the blogosphere is a very special thing. It may one day lead you to your closest friends, or inspire you to try something new. Put them in writing, and re-evaluate your goals after some time has passed.