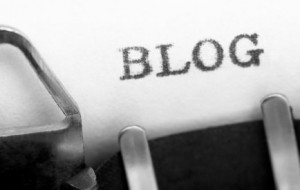 My mother asked me the other day… is it too late to start and grow a successful blog?
I thought for a moment, and answered, "no".  While it may seem like blogging has reached a frenzied peak with the growing number of conferences and events, I still firmly believe that anyone can succeed with a blog.  With the right tools, a few friends, and a lot of trial and error, the possibilities are endless.
Last week with my first installment of Blogging Bits & Tips, I received a great response and many questions from readers. I had a hard time deciding what topics to cover next!
If you are new to reading blogs, you may feel like a bit like Alice when she entered the rabbit hole. You stumble upon one interesting blog, which leads to another and another… and pretty soon you have no idea where you even began!
While you could bookmark all of your favorites, and check back to see if new content has been added, there is a better way. Every blog should offer its visitors a way to subscribe for updates via RSS or email. But that word "subscribe" is misleading. There is nothing to pay for!
RSS stands for Really Simple Syndication. It is a very useful time saving tool which benefits both bloggers and readers.  Also known as a "feed", there are different options for receiving RSS updates.  I prefer Google Reader myself, but you could also use Bloglines, MyAOL or My Yahoo.
The other option would be email subscriptions. If you subscribe to my blog, for example, you would receive one email each morning with the previous day's content. No posts, no email. And a no-spam guarantee!
If you are a new blogger, you will also want to set up your feed by creating a free account with Feedburner. This is a must!
Although I love the convenience of Google Reader for keeping up with my favorite blogs, there is no way to leave or read comments on posts through a reader. You can easily click through to a post of interest to leave comments, which is always welcomed by a blogger.

Comments lead me to my next tip. The two most common questions I receive are about gaining traffic (a readership), and monetizing a blog. But unless you have that traffic to begin with, there is no point in placing any ads on your site.
So focus on growing your blog and learning the ropes before you worry about income. I put a lot of blood, sweat and tears into my blog before I saw my first check.  And actually, I did not start my blog for the purpose of making money at all.  It simply morphed into something much bigger than I ever could have imagined.
So here are a few basic tips for bringing to your blog what you want most: READERS
Commenting. Leaving meaningful, genuine comments on other blogs in your niche is a great way to bring readers to your blog. I will never forget one of my first visitors, Andrea. She visited my blog after I left a comment on hers. And we are bloggy buds to this day. Comments create conversations and relationships. They are the bread and butter of blogging.
Twitter. While it may seem overwhelming and confusing at first, Twitter is a must for bloggers. I actually joined Twitter after reading this post. Over a year later, it is now part of my daily life and has lead me to new opportunities and meaningful relationships.
Facebook. With the advent of Facebook fan pages, bloggers can tap into the already popular social networking site with great results. Read how to set up a winning fan page here. Not only that, if you already have a solid base of real-life friends on Facebook, you can easily encourage them to visit your blog. I have converted many a friend into a blog reader via Facebook, which is a major accomplishment in some cases!
Entrecard. Entrecard is basically a free way to advertise your blog on other blogs. I wrote more about my experience with Entrecard here.
Google. A great deal of traffic to blogs comes from plain old Google (and many time Swag Bucks) searches. Because blogs are updated so frequently, they come up high in search results. If the title of your blog post is "Google friendly", you will likely get more hits.
Great Content. I really can't stress this enough. Great content will keep readers coming back. Write well, write often. Use proper grammar, punctuation and spelling. It really does matter.
Notice none of my tips cost any money! You can grow a blog, the frugal way. If you are just learning to tread water here in the blogosphere, Andrea has a great series on beginning to blog.
So now that we have covered traffic, my next installment of Blogging Bits & Tips will be about what you are all dying to know – can I really make money on a blog?
*Did you catch that traffic building technique? A series keeps readers coming back for more.