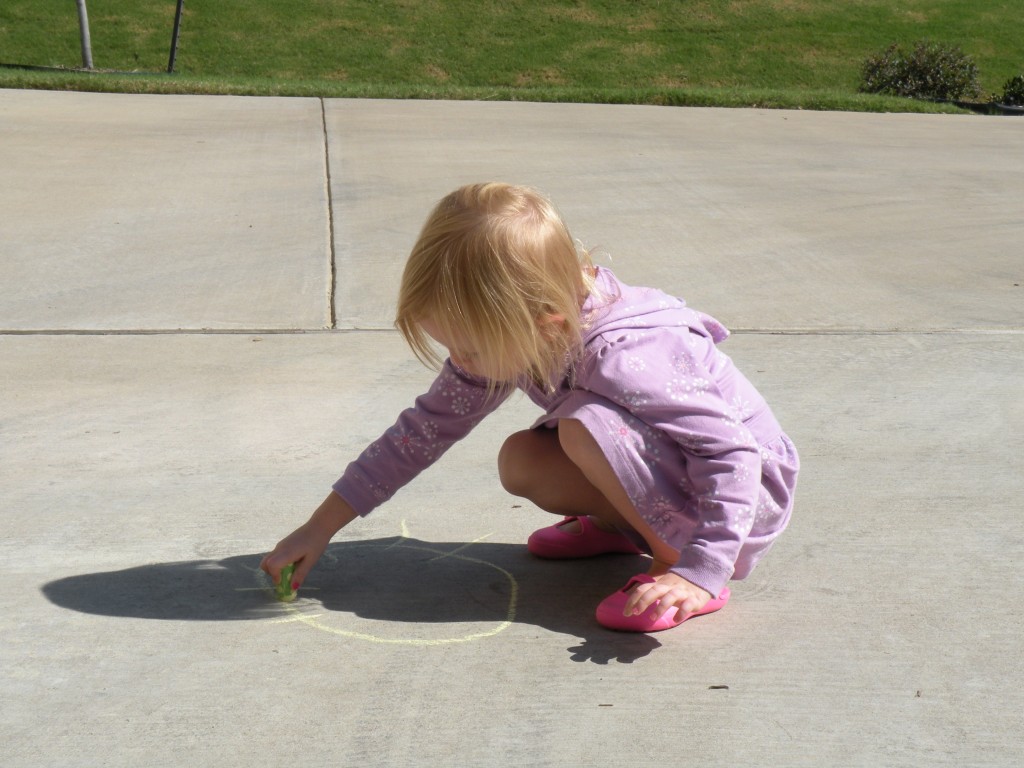 I will never again watch my daughter draw with chalk the same way. Following my sister's guest posts, I am struggling with what to blog about.
Somehow freebies and coupons seem trivial, like there is so much more to say. But I am at a loss for words.
The images of the children of Nepal are haunting me. My heart aches for them.
"What can we do?", you ask. For those particular children, I don't know. But I do know that there are many, many others who can be helped.
As reader Heidi wisely pointed out:
"It is good to have that perspective, too – of how others truly live in poverty, to allow us to remember one reason why we try to live frugally – to help others (even across political boundaries) with our 'affluence'".
So very true. I struggle with balancing ways to save money with ways to give here on my blog.  But both are equally important. The more you save, the more you are able to give.
To quote Dave Ramsey:
"Giving is the most fun you will ever have with your money".
Whether you are able to sponsor a child through Compassion International or stuff a shoe box for Samaritan's Purse, I encourage you to give. Give until it hurts.
I know if you are struggling financially or climbing your way out of debt, that giving can seem like an impossible task. Be inspired with some frugal ways to help others every week at A Time to Give.
Will I continue to post coupons, freebies, and money-saving tips? You better believe it! But I will keep my new perspective in mind with a renewed passion for my mission. I hope you will join me…
"The one who plants generously will get a generous crop.You must each make up your own mind as to how much you should give. Don't give reluctantly or in response to pressure. For God loves the person who gives cheerfully." (2 Corinthians 9:6-7 NLT)