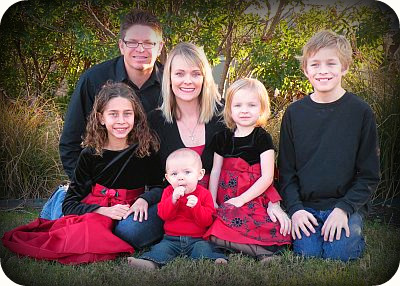 This is the one. It made it onto our Christmas card. And it's still not quite perfect. Our first of many as a family of 6!
This shot was taken by my sister with a point and shoot. The girls' dresses were courtesy of Grandma (a yearly tradition). Everything else was from our closets with the exception of baby Colin's $5 red onesie. I edited it with Picnik, for free. A frugal family photo, indeed!
Merry Christmas from my family to yours!
What a difference a year makes, huh?