Birthdays at our house mean a special breakfast chosen by the person of honor. Sometimes it's pancakes at home, other times it is a restaurant indulgence.
Today, my Leah turned 4 years old. Daddy asked her to choose her special breakfast selection. My mouth watered at the possibility of eggs benedict and fresh squeezed juice.
She chose… the local donut shop.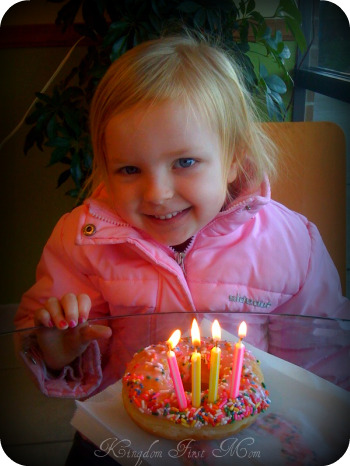 That's my girl! Rainbow sprinkles and pink frosting on a donut. A frugalista in the making, to be sure.

And that is certainly a Finer Thing.