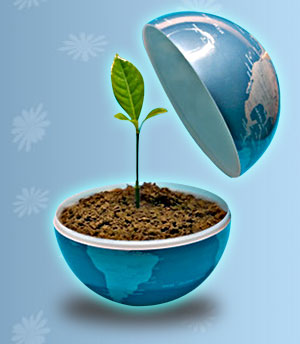 As you know, part of my mission on this blog, and in life, is to take care of what God has given me.  I know there is more I can do to be earth-friendly, but I am getting there.
So, happy Earth Day to you all, and remember… we have to take care of our planet, because it's the only one we are going to get!
:: Bring 6 empty plastic bottles or cans to your local Disney Store and get a free hat! Thanks, Surviving the Stores!
:: Use the Walgreen's in-ad coupon to receive $1.00 refills on your ink cartridges!
:: Mail in 5 plastic bags to "Terracycle, 121 New York Avenue, Trenton, NJ 08638″ and get $1 back to spend on a reusable shopping bag (you will need to check your Target add for the special mailing label). Thanks, Couponing 101!
:: Take this Babies R Us coupon to your nearest store, to snag a FREE reusable tote bag. You will also receive 25% off all the newborn to 48 months size clothing and shoes that you can stuff inside your tote! Thanks, Deal Seeking Mom!
:: Download the free ebook, 42 Ways to Recycle to find some great recycling ideas.
:: Head to your nearest Origins to trade-in your old facial cleanser for a new, full-size bottle of either Checks and Balances Frothy Face Wash or Perfect World Antioxidant Cleanser with Green Tea. (Thanks, Fashion Cents for Mom!)