I have started this post a thousand times in my head. For over a year He has been quietly prodding me.
Do more…
And the excuses rose.
But…
I can't do it.
I haven't been a Christian long enough. (seven years)
I don't know enough about the Bible.
And then I remember Moses, who felt ill-equipped and under-qualified. The Lord reminded him, "Who gave man his mouth? Who makes him deaf or mute? Who gives him sight or makes him blind? Is it not I, the LORD? Now go; I will help you speak and will teach you what to say." (Exodus 4:10-12)
So I decided to stop making excuses and step out in faith.
The mission and title of my blog say it all. Coupons and deals can be valuable tools for good stewardship, when used effectively. But how does one really honor God with their finances?
This is the task He has laid on my heart. To "encourage and equip others" to do so. But in order to honor Him with our finances, we must first learn about His economy, not the world's. Kingdom-nomics.
There are dozens of financial experts out there who will tell you how to handle your money. Personal finance bloggers, frugal bloggers and deal bloggers grow in number each day. While they all  have valuable lessons and tools to offer, believers are called to rely first on His Word.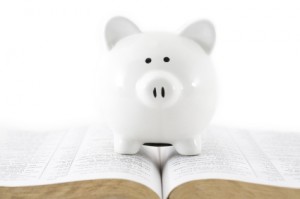 Did you know that God has given us more than 800 scriptures about money?
Clearly matters of finance should be a big deal in our Christian walk. Yet it may not be a topic you hear much about in church.
For over a year, I felt led to begin a weekly series featuring a scripture or two about finances and my thoughts on the verse. That's it. Yet, I made those excuses. My latest? I didn't have a catchy title for the feature. Silly, right?
Anyway.
This post begins the first installment of this new weekly feature. Finally. I am not an expert, or a theology major. I am simply a mom who loves His Word.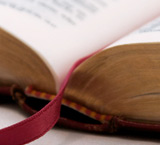 The first and most important Biblical Financial Principle I am sharing is very simple: God owns everything.
What does this have to do with finance?
Flowing out of the fact that God created and owns everything is the logical conclusion that whatever we possess is not really ours, but belongs to God. Therefore, we are trustees, not owners. Including our bank accounts.
The earth is the Lord's, and everything in it. The world and all its people belong to him.  Psalm 24:1