Well, we did it again. Donned our finest frugal cow costumes, and headed to Chick fil A last week to enjoy a free meal.
Check out my herd!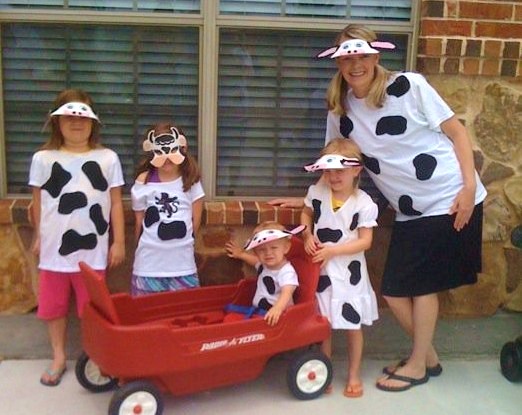 Pictured from left to right: The 2 calves of Domestic Geek Girl, my Colin (in the wagon), Leah, and myself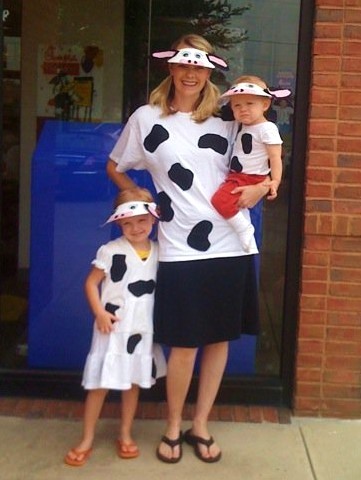 Using only clothing from our closets, we added the black spots with peel-and-stick felt from Michaels (50 cents a sheet).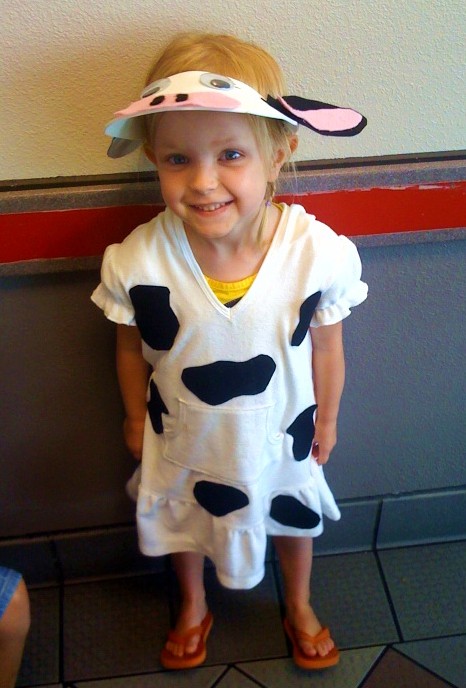 The white foam visors were a dollar each, also from Michaels. We added felt ears, a nose and googly eyes. 'Cause every cow needs googly eyes, right? For just a few dollars, I fed the whole family and created a fun and lasting memory.
The best part? We are saving the visors for next year's Cow Appreciation Day!
By the way, my friend Jessica of Life As Mom took her herd to the beach for a photo opp last week. She would love your vote in Chick fil A's Facebook Photo contest!