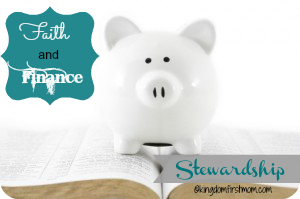 His master replied, 'Well done, good and faithful servant! You have been faithful with a few things; I will put you in charge of many things. Come and share your master's happiness!'
Matthew 25:21–28
In this parable as told by Jesus himself, a master is addressing his servants whom he entrusted with different values of "talents", or money while on a journey. There is so much wisdom to be gained from this story, I encourage you to read the entire chapter.
Perhaps most notably, is the reminder that each individual has been entrusted with different resources – resources of time, abilities and resources of material wealth. Everything we have comes from God and belongs to Him. We have a choice each and every day – do we invest those resources to further the Kingdom? Or are they "hidden in the ground"?
As Christians, we have additionally the most valuable resource of all – the Word of God. If we believe and understand Him, and apply His Word as good stewards, we are a blessing to others and the value of what we do multiplies.
Have you buried your talents? Grab a shovel…
New here? Catch up on my weekly Faith & Finance series.