Fall finally arrived in Texas this week. There is a slight chill in the air each morning and you can practically smell the welcome new season. Days like these demand the beginning of soup season as well!
Soups are such an easy and frugal dish to prepare for your family. Here is a light and refreshing yet satisfying soup to add to your favorites this fall: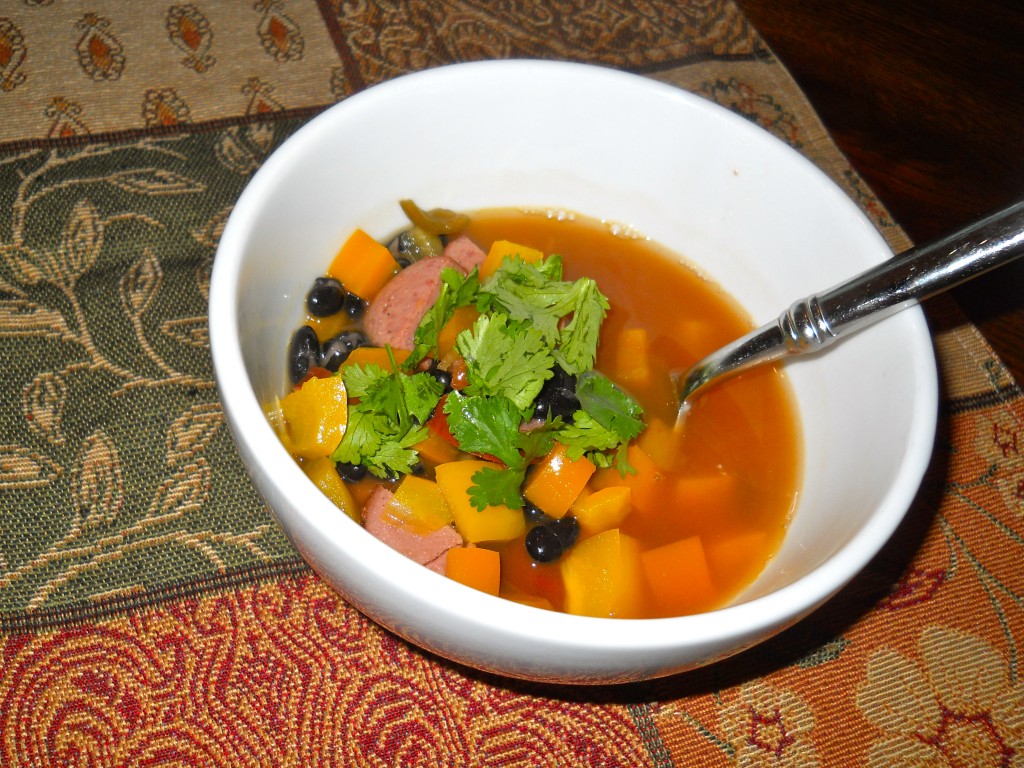 Turkey Sausage and Black Bean Soup
Cooking spray or oil
1/2 lb Turkey Sausage, sliced
1 cup diced bell peppers (green, sweet red or yellow)
1 14 oz. can chicken broth
1 15 oz. can black beans, rinsed and drained
1/2 cup picante sauce or salsa
chopped cilantro (optional)
Coat a medium saucepan with cooking spray or a bit of vegetable oil and heat over medium-high until hot. Add the sausage, and saute for about 1 minute until it begins to brown. Add bell peppers, and continue to saute for another 2 minutes or so.
Add chicken broth and bring to a boil. Reduce heat to low; add salsa and beans. Simmer, covered for about 5 minutes. Garnish with fresh cilantro and serve! Makes about four (1 cup) servings.
This soup is incredibly quick and easy to prepare, and can be tweaked to your family's liking. Any sausage will do, but I prefer turkey myself.

Linked to: Tempt My Tummy Tuesday and Tasty Tuesday