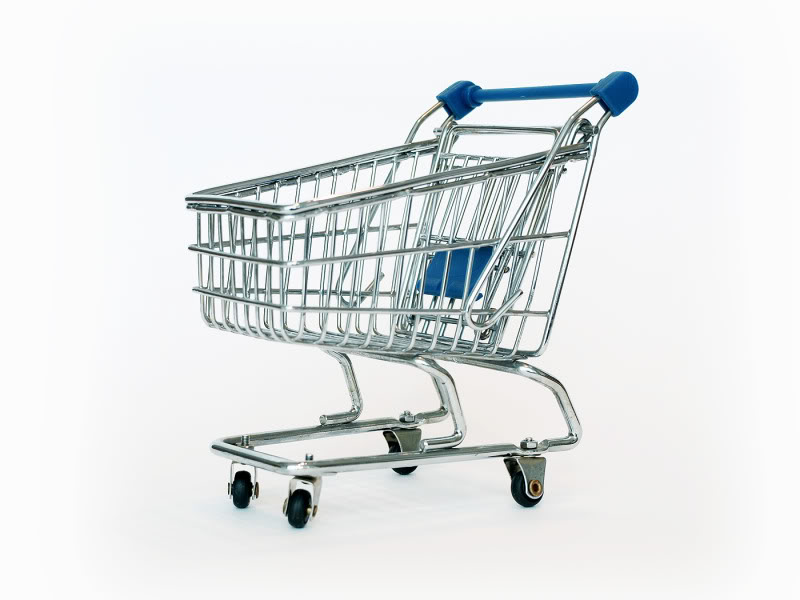 As I begin to tackle my new healthy living changes, there is one thing that threatens to unravel them – shopping. The way I shop for my family has the power to make or break my goals.
My shopping habits have certainly evolved over the years. Once an impulse shopper, I racked up a hefty chunk of credit card debt. Then I discovered the power of coupons and morphed into a deal-finding sleuth, paying only rock bottom prices for everything. My stockpile overflowed, although not necessarily with the healthiest of food choices.
Quite frankly, the bulk of coupons we see for food items are mostly for processed convenience foods. Now don't get me wrong, there are coupons available for organics and even dairy, eggs and other staples, but they are not as prevalent.
As my family slowly adopts a healthier lifestyle, my shopping habits continue to evolve. Intentional shopping for better food choices is now a top priority. I have even become an avid label reader, avoiding things like high fructose corn syrup, food dyes, MSG,  and nitrites. All of these changes continue to help my daughter, and I have noticed other changes as well. My once-frequent headaches are now a rare occurrence. My energy has leveled out, and I no longer experience the "afternoon slump".
While these changes are encouraging, they have made a significant impact on my grocery budget. I was challenged this week to take my new healthier shopping habits to Walmart, in search of nourishing food and supplements for less. Armed with a few coupons in hand, I tackled my shopping list on a new mission.
Here's a peek at what I selected: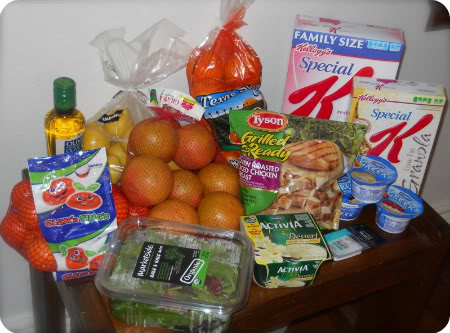 Citrus Fruits – Full of Vitamin C, citrus fruits are a fabulous snack choice during winter months. We also enjoy fresh squeezed juices and grapefruit in the morning. I purchased organic grapefruit and locally grown oranges.
Yogurt – Greek yogurt is my new favorite, with minimal ingredients and a creamy texture. I selected Dannon Greek along with some Activia for the added digestive benefits.
Olive Oil – Healthy saturated fats are a staple in our home. Olive oil adds flavor to salads and enhances many other dishes. I used a $1.50/1 coupon for this.
Organic mixed greens – Yes, you can find organics at Walmart!
Tyson Grilled & Ready Chicken - Since I am not entirely ready to give up all convenience foods, I consider this a good protein addition for a quick lunch time salad on busy days.
Cereal- While we try to eat a hot breakfast most mornings, cereal is still a favorite snack. With my daughter going gluten-free, I do still enjoy an occasional bowl of Special K at bedtime.

I was thrilled to find some raw local honey on the shelf as well.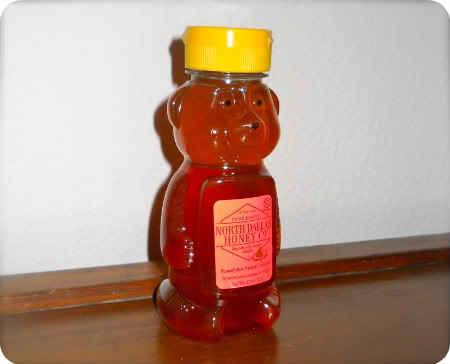 The health benefits of raw local honey are many. It can be especially helpful for those with allergies or to treat a cough. While it costs a bit more than regular honey, it is a price I am willing to pay for the benefits.
Supplements are also part of our daily routine now. Check out A Healthy Person's Guide to Vitamins to learn why. I checked out the health and wellness section at Walmart.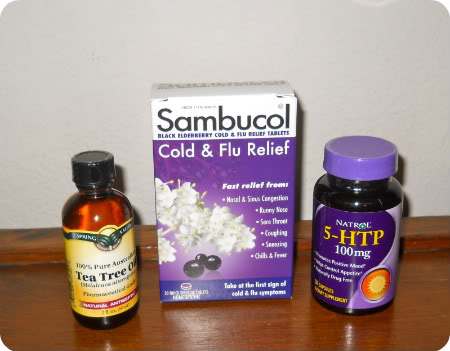 I was pleased to find Tea Tree Oil, which is a wonderful first aid remedy among other things. I even use it in a homemade cleaner recipe. Sambucol is a medicine cabinet must to have on hand during cold and flu season (purchased with a coupon). Although not widely known, it can be taken at the first sign of symptoms for fast relief.
I was also surprised to find the 5-HTP supplement on the shelf, one that I have not yet tried but have heard a lot about as a remedy for depression. Also added to my cart were Vitamin C for immune health, my favorite woman's multi-vitamin by Rainbow Light and Florastor probiotics, with a coupon.
What healthy options are in your grocery cart this month?
Next up on my healthy living goals: I'll explore exercising at home with my children.
I am a member of the Walmart Moms program. Walmart has provided me with a gift card and compensation to share my journey to healthier living with you as part of the Fresh Start Challenge. Participation is voluntary and as usual, all opinions are my own.