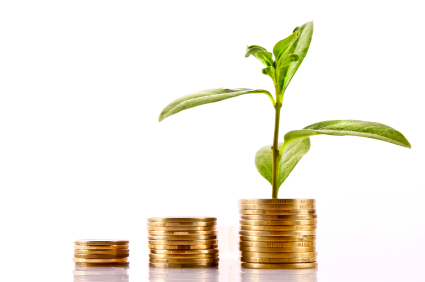 We've all seen it. Gas and grocery prices continue to climb. There are two things we can do to fight back: learn to maximize our savings in the kitchen (I'll be tackling this topic in a new series this week) AND find creative ways to earn extra money from home.
She considers a field and buys it; from her earnings she plants a vineyard.
She girds herself with strength and makes her arms strong.
She senses that her gain is good; her lamp does not go out at night.
~Proverbs 31:16-18
I have been passionate about entrepreneurship since childhood. At the age of 11, I was running a road-side fruit stand with my  younger sisters. Today, I run my blog to contribute to our family finances. I believe that anyone can earn additional income from home with a little time and creativity. There are many things you can do, most with the help of modern technology.
Here are a few ideas to get you started:
1. Earn rewards for using the web

Since you are already online, make sure you are earning points and cash back for things you already do — like check email, search the web or shopping. I use and recommend Swag Bucks, MyPoints, Ebates and ShopAtHome.com
2. Sell Something.
For the biggest bang for your buck, sell stuff you already own. Have a garage sale, list stuff on Ebay, Craigslist or Amazon. Books are especially easy to sell and ship. Or if you are crafty, set up a simple Etsy Shop like my friend Kelly of Kelly Joy Boutique. Avoid home-business models that require a large initial investment.
3. Take Surveys
This won't make you rich, but you could earn a few extra dollars per week for milk money. I don't have much personal experience with this method, but I have seen other respected bloggers recommend Synovate Global Opinion Panels, Toluna and Inbox Dollars. Be sure to use an alternate email address if you sign up for survey opportunities.
4. Blogging
Blogging, if you are in it for the long haul, can be a great way to generate income from home. It takes a  whole lot of patience and hard work, but the rewards are many. The friendships I have formed during my three years of blogging are priceless to me, and the paycheck is an added bonus. Check out some of the affiliate programs I recommend and for more tips on growing a successful blog, visit BloggingwithAmy.com
Have any of these ideas worked or failed for you? What ideas do you have for earning money from home?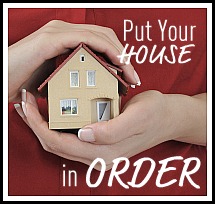 This post is part of the "Put Your House in Order" blogging series. Together we are exploring the topics of food, children, decorating, faith and finances as they relate to our homes.
For more inspiration, visit my fellow bloggers: