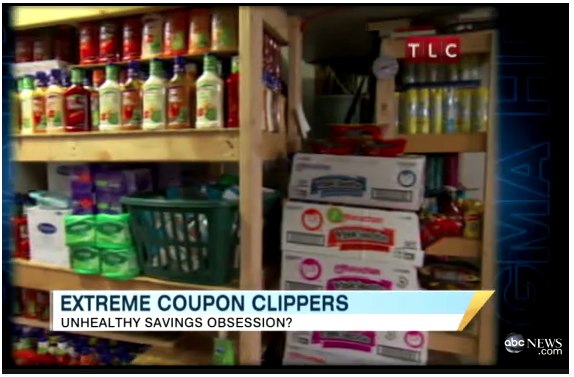 I would venture to guess that most "Extreme Couponers" are not really eating well. Sure, they may have 50 boxes of mac 'n cheese in their pantry, but can they plan a nourishing meal for their family with the latest extreme coupon haul? It's doubtful. Saving money in the kitchen requires more strategy that what you may see on TV.
This week's Eat Well, Spend Less series could not have come at a better time. As the interest in using coupons grows, fresh eyes are turning to the internet to learn how to save big on groceries. When I first began my coupon journey over three years ago, I had no idea how coupons could open me up to a whole new world of frugal living. Coupons became one small part of a huge lifestyle shift.
I encourage you to read and glean from each of the nine women contributing to our series. It is through blogs like these, real women with real families, that I have been inspired in the kitchen. You will learn every facet of grocery budgeting and meal planning and them some!

If you have not already, take some time to read the posts from this week (you may want to take notes!)
Aimee from Simple Bites – Homemade Substitutes for Pantry Staples (wet)
Carrie from Denver Bargains – Foundational Principles to Saving Money with Coupons
Katie from Good Life Eats – Homemade Substitutes for Pantry Staples (dry)
Katie from Kitchen Stewardship – Finding Whole Foods in Unexpected Places/Saving $ by Cooking Differently
Mandi from Life Your Way – Saving on Generics to Reassign Monies to Fresh Produce
Shaina from Food for My Family – Menus and Meal Planning
Tammy from Tammy's Recipes – Purchasing Food in Bulk Quantities, Long Term Storage
Jessica from LifeasMOM – Avoid Expensive Ingredients to Save Money
My own contribution –  Couponing on Health(ier) Foods
Stay tuned for next week when we all share our top 5 Frugal Meals!
If there is a topic you would like to see covered related to saving in the kitchen, please share!