When Jessica first approached me to be part of the Eat Well, Spend Less series, I must admit I was rather intimidated. I have shared how just a few short years ago I was clueless in the kitchen but have slowly adapted to family meal planning. The thought of me teaching others how to eat was downright silly! Not to mention the fabulous photography and foodie skills among the group. I accepted the opportunity, and have been so blessed by the outcome.
I am not exaggerating when I tell you that the blogosphere taught me how to cook! It is through reading words of wiser women who share their joy in the kitchen, that I have finally found mine.
Last week, all nine bloggers shared their five favorite frugal meal solutions. I invite you to explore the other posts in the series to get inspired.
Take back family meal time with over forty ideas from real moms for real meals: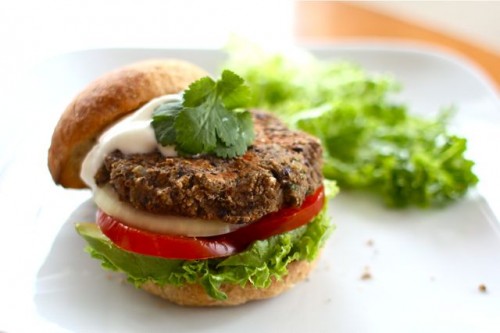 photo source: Simple Bites
Aimee from Simple Bites shared some mouth-watering meatless main dishes:
Black Bean Burgers
Crustless Quiche
Chocolate Chip Chili
Seasonal Soup
Lentil Shepherd's Pie
Carrie from Denver Bargains likes to experiment with meals from the pantry to keep them versatile:
Pancakes
Chili
Gumbo
Burgers
Beans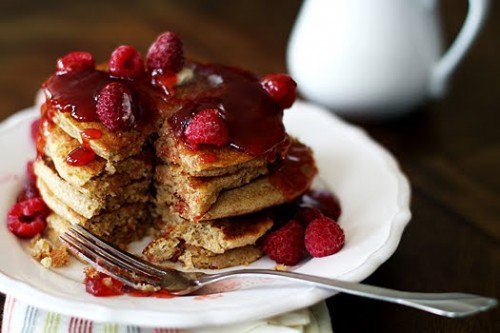 photo source: Good Life Eats
Katie from Good Life Eats went above and beyond with meal solutions for breakfast, lunch and dinner from a well-stocked pantry:
Breakfast:
Pancakes or Waffles
Oatmeal
Crepes
Granola Parfaits
Toast Creations
Dinner:
Pasta Dishes
Frittatas
Soup Night
Homemade Pizza
Fried Rice
Dessert:
Brownies
Cookies
Crepes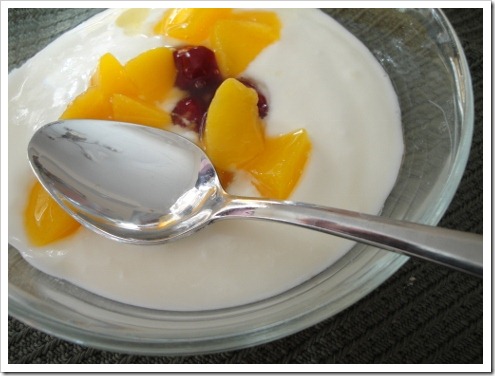 photo source: Kitchen Stewardship

Katie from Kitchen Stewardship is always detailed in her "real food" cooking, even while pregnant!
Homemade Yogurt
Homemade Chicken Stock
Dry Beans
Oats
Potatoes
Jessica of LifeasMOM and mother of six shared her five go-to meals and how she makes them special:
Beans and Rice
Pasta with Red Sauce
Roast Chicken, Mashed Potatoes and Vegetables
Soup from Leftovers
Grilled Chicken Salad
Mandi from Food Your Way is a girl after my own heart with quick and easy meals. As a fellow work at home mom, she knows how time savers are key:
Easy Baked Ziti
Twice Baked Cheeseburger Potatoes
Dutch Puff
Smoothies and Popcorn
Leftovers
Shaina from Food For My Family explained how to stretch two meals into five:
Roast Chicken
Mediterranean Bean and Barley Salad
Chickpea and Vegetable Curry with Leftover Chicken
Catch-All Pizza
Southwest-Style Chicken Vegetable Soup
Tammy from Tammy's Recipes gives her take on all kinds of "from scratch" meals, including where she buys the ingredients:
Oatmeal for Breakfast
Beans & Rice
Soup
Homemade Bread
Homemade Yogurt or Kefir
Next week we'll conclude the series with regional and personal shopping methods from across the U.S. and Canada. Thank you for following along!