Photo credit: Megan Byrd
This month our Eat Well, Spend Less series is focusing on making the most of fall foods, and around here it doesn't get more "fall" than Thanksgiving!
In our family, we have three different meals, spread out over 3 days. This makes it nice, because we are able to enjoy each family without rushing from home to home. And while the bulk of the cooking is not done by your's truly, I do bring my share of delectable goodies!
If you are the one who prepares most of your Thanksgiving meal, the task can seem daunting, and I'm not just talking about the cooking! With rising grocery prices, the Thanksgiving budget must rise as well. Or does it?

Use Coupons
While this may be obvious to some, using coupons to save on Thanksgiving fare is a must in our home.  As we get closer to the holiday season, manufacturers will be putting out coupons for holiday- and winter-specific items, like condensed milk, sugar, and broth.
Believe it or not, there are coupons for meat! There is a coupon for $3.00/1 Smithfield Spiral-Sliced Ham in the latest issue of All You Magazine. Last year, Butterball had a $5 Mail-in-Rebate offer when you bought a frozen or fresh whole turkey. Hopefully, we will see an offer like that again this year, along with more coupons.
In addition to All You and Sunday newspaper inserts, you can also find printable coupons for seasonal items. Right now, you can print a rare coupon for $2.00/1 Organic Sucanat, which is an item our family uses instead of sugar.
Campbell's Kitchen has several printable coupons, including the holiday favorites Swanson's Broth, French's French-Fried Onions, and Campbell's Cream Soups.
Shop the "Loss Leaders"
A "Loss Leader" is a product sold at a low price to draw customers into a store where they are likely to buy other products. Loss Leaders are usually (but not always!) found on the first page of a store's sales flyer. In some instances, the store actually prices the item(s) below cost, which can be a great deal for the consumer… as long as you don't come out of the store with $100 worth of groceries when you went in for cheap milk!
An example of a loss leader is last week, some Kroger stores had roast for $1.99/lb. This is a very low price for roasts, and I am sure many people went to Kroger specifically for this deal. Around the holidays, stores will have ham, turkey, and other holiday-related items featured as loss leaders, so pay attention to your grocery store ads and get in on this easy way to save.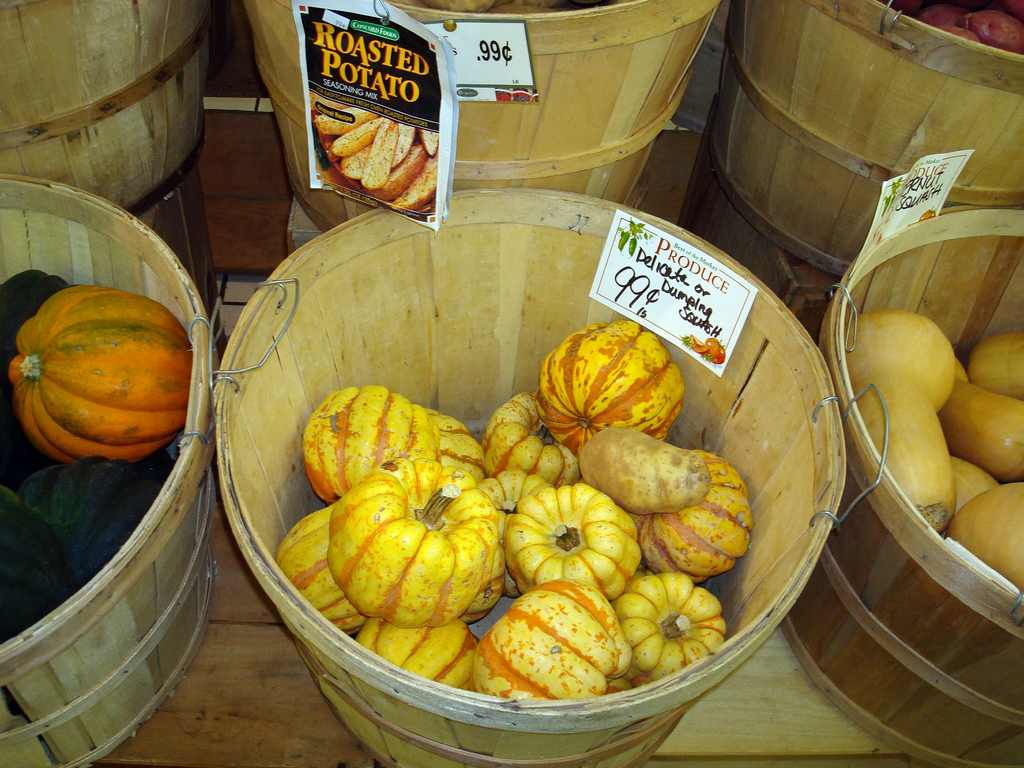 Photo credit: Svadilfari
Be Familiar with the Sale Cycle
Produce, canned goods, and even bath tissue are set up on what is called a  Sale Cycle. A sale cycle is when products are priced at their lowest… which is the best time to buy and stock up! The best deals usually come along once a year, and knowing when your favorite products are at their rock-bottom price is a great way to save some cash and bulk up your pantry.
Products that should be at their lowest prices during the month of November include:
Baking goods (pie shells, sugar, condensed milk, etc)
Nuts
Canned pumpkin (if you can find it!)
Canned soups and broth
Turkey
Ham (hams will be cheaper in December, but if you need one in November, you can still get a good price)
Cranberry sauce
Stuffing mix
Gravy
Breads and rolls
Butter
Sweet potatoes
Squash
As always, some of these items (and of course, their lowest price) can vary by region. Be sure to keep an eye on the products at your local grocery store.
Get more on how to make the most of fall foods:
:: Aimee at Simple Bites
:: Carrie at Denver Bargains
:: Jessica at Life as MOM
:: Katie at Good Life Eats
:: Katie at Kitchen Stewardship
:: Mandi at Life Your Way
:: Shaina at Food for My Family
:: Tammy at Tammy's Recipes
How do you save money during the holidays?
Written by: Amy Norton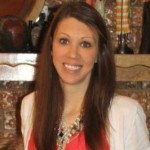 Amy is a youth pastor's wife and homeschooling mom to three girls, ages 8, 6, and 3, and has a baby boy on the way. When she's not writing at Kingdom First Mom, you can find her homeschooling, cooking, taking care of littles, and writing about those adventures at Amy Loves It.