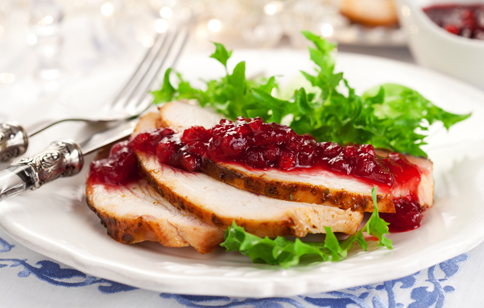 The latest organic deal from Plum District is get $50 worth of organic foods and beverages from Blue Green Organix for $25.
Choose from a wide assortment of organic cheeses, fresh meats (like chicken, beef, lamb, pork, chef-made sausages, and more), fair trade coffee, decadent desserts, and so much more. Select your goods and sit back while it's all delivered straight to your door.
Blue Green Organix offers customers the widest selection possible of organic, all-natural products at affordable rates. Eating clean and healthy is absolutely critical if you want to prevent disease, premature aging, increase your daily energy, and live longer. At Blue Green Organix, you'll find the most delicious meats, cheeses, and more from renowned chefs and respected farmers.
To get this deal:

1. Log into or sign up for a free account with Plum District.

2. In "Today's Everywhere Deals", select Organic Meats, Cheeses, Desserts, Coffee, and More from Blue Green Organix.

3. Click the purple "Make it Mine" button.

4. At checkout, click the purple "Buy Deal" button. You will receive a voucher number that you can then redeem on the Blue Green Organix website.
Limitations: Limit 5 vouchers per person. May not be combined with any other offer or promotion. Valid for regular-priced items only. All orders over $150 ship for FREE. All non-perishable items ship for FREE. If any perishable items are included in the order, you will be charged $15 Flat Rate Shipping for your order unless you purchase over $150. Limit 1 voucher per transaction. Voucher expires 06/11/13.