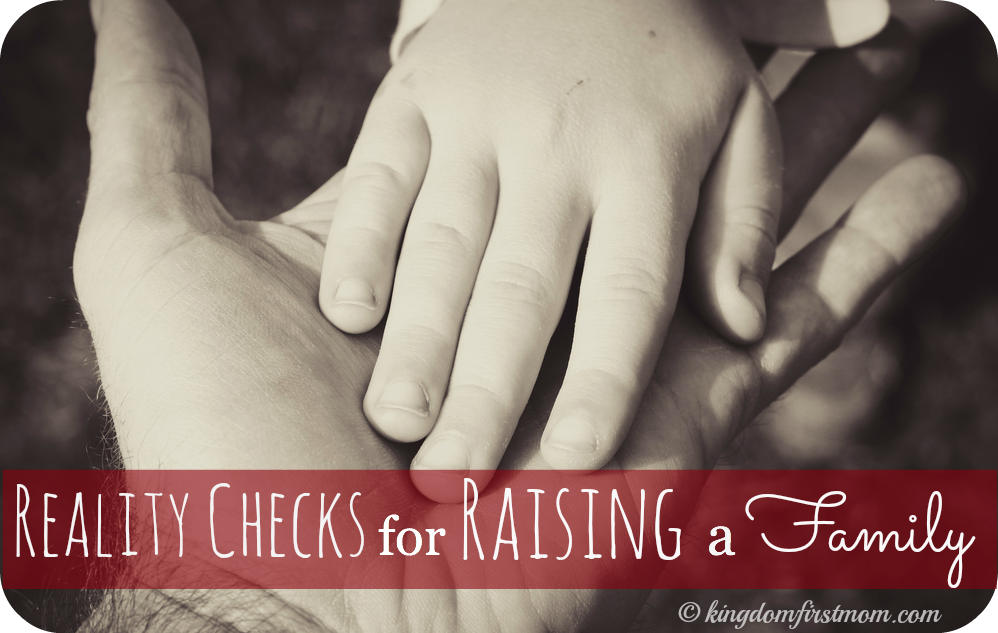 Editor's note – This is the second in 4-part series written by my husband, who has been serving teens and their families for over ten years. If you are just tuning in, catch up with Part One.

Reality Check #2: The Big Battle is Fought in our Hearts.
Although Satan uses the fallen world outside of us to tempt us, sin begins within us. Jesus' half-brother James makes this clear when he writes, "But each person is tempted when he is lured and enticed by his own desire. Then desire when it has conceived gives birth to sin, and sin when it is fully grown brings forth death." (James 1:14-15). When desire and the unmentioned father, Satan, meet, sin is birthed. This means that the human heart, spiritually speaking, is a sin factory that is consistently mass-producing an assembly line of lies.
The prophet Jeremiah tells us, "The heart is deceitful above all things, and desperately sick; who can understand it?" (Jeremiah 17:9, ESV) So if we take this truth to heart, we will not buy into the deceitful message of the world to "follow your own heart." Why? Because your heart is a trickster, a big fat liar, a phony, a master illusionist. David Copperfield and Chris Angel have nothing on the heart.
For those of you who have parented a two-year old child, you have seen this sin factory in full force. Every member of your family is born with a sin-broken heart, hard-wired to rebel against God. In fact, at the moment of conception, we are all marked with sin. (Psalm 51:5) So there is no way of  "MacGyvering" our own way out of this one. Coming to terms with this harsh reality is critical when it comes to raising your family. And though this may initially come across as bad news, it can actually be very helpful.
One of your primary roles as a spouse and parent is to help your family grow and mature together into Christ-likeness. As a family, we are all fallen and flawed creatures who, as we fail each other, can gracefully point each other to the cross. This can be a game-changer. When my six-year-old daughter Reese messes up, I do not have to harbor feelings of anger and disappointment. Instead, I can discipline her with grace, because I know a big battle is being fought within her often-sweet-but-sometimes-rebellious-little heart. Although Reese was made in God's image, she is reliant on the power of God through Christ to transform her into who she is truly meant to be. I have the awesome responsibility and privilege of helping my little girl become God's girl. Now that's purpose!
When I feel those I love the most have wronged me, knowing this reality frees me to forgive knowing a big battle is being fought in their heart. I can also step back and look for where I am wrong in the situation, because a big battle is being fought in my heart as well. When things get heated, do I always remember this truth? No. I often fail to apply this truth when it comes to real life family situations. I often fall short.
Thankfully, there is hope for us all because of God's enormous gift to us in Christ Jesus: "God's love has been poured into our hearts through the Holy Spirit who has been given to us." (Romans 5:5)
How do you see this battle being fought within the hearts of your family?
Stay tuned for next week's reality check, We Will Run Somewhere for Refuge.
photo by: brendan-c