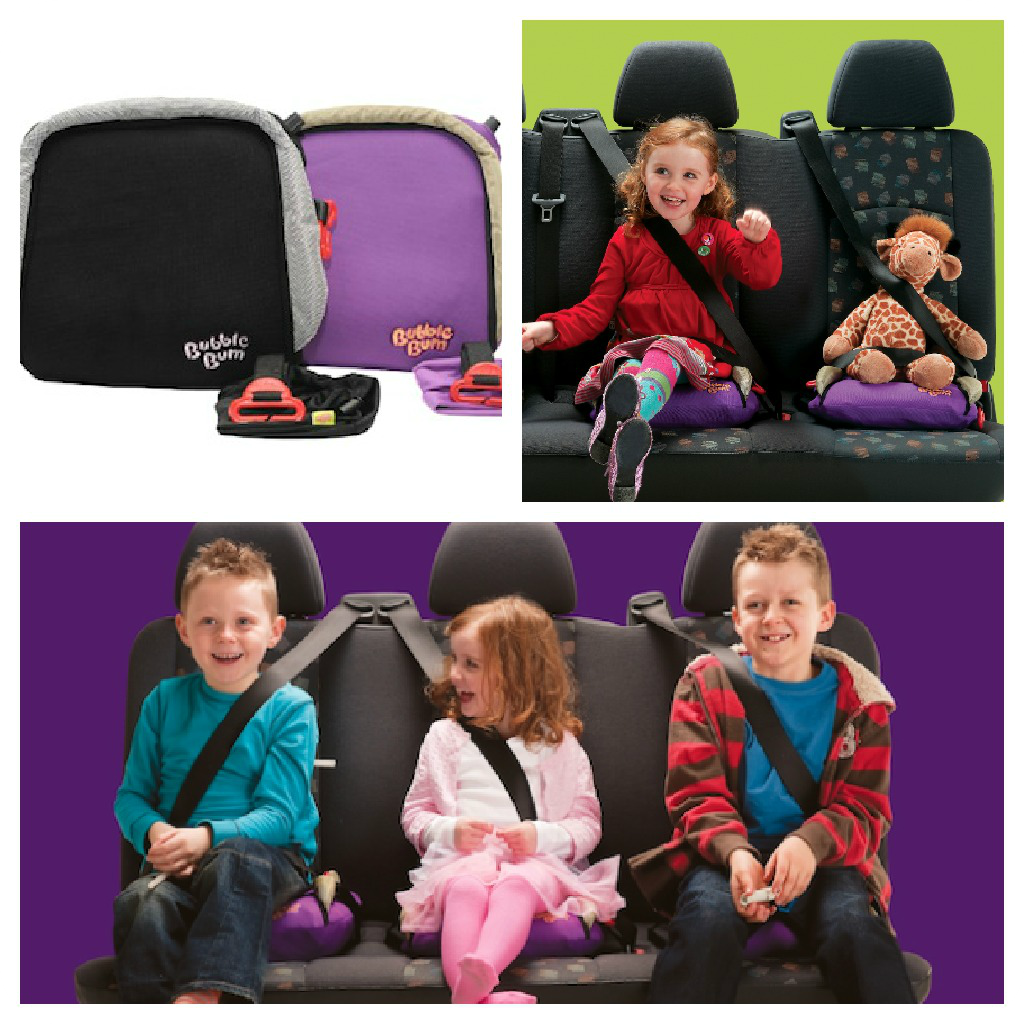 BubbleBum, the cost effective, portable, lightweight, brightly colored, inflatable car booster seat for children aged between 4-11, easily deflates and folds flat so that kids or moms can carry it in a backpack or purse, making it perfect for vacations, rental cars, taxis, school pick up or car pooling. In addition, its compact size allows for fitting 3 across the back seat.
About Bubblebum:
BubbleBum was founded by Safekids USA Certified CPST Grainne Kelly from Northern Ireland who, like many other parents, was appalled by the lack of car booster seats available from car rental desks even when booked in advance.

She believes that every child deserves to be protected. Through her research she discovered that some of the main barriers for use of boosters and the lack of information or education available to parents along with the inconvenience of the conventional rigid designs and resistance of children to use a "baby seat".

BubbleBum removed the barrier to entry from children and the inconvenience factor as it is so easy to inflate and deflate for storage. Now Grandmas and sitters can carry one with ease in the glovebox or simply in their purse.

BubbleBum was a winner at the Mother & Baby Travel Item Awards in the UK, the Practical Parenting Magazine Awards and the Ulster Bank Business Achiever Awards in 2010-2011. Grainne Kelly was also crowned the BT Northern Ireland Business Woman of the Year 2011.

We want to help educate parents and carers to understand the importance of using booster seats.

It is very clear that parents do not intentionally place their children at risk. With so many options available it can be very daunting. We want to help parents with booster age kids to ensure that they know the facts.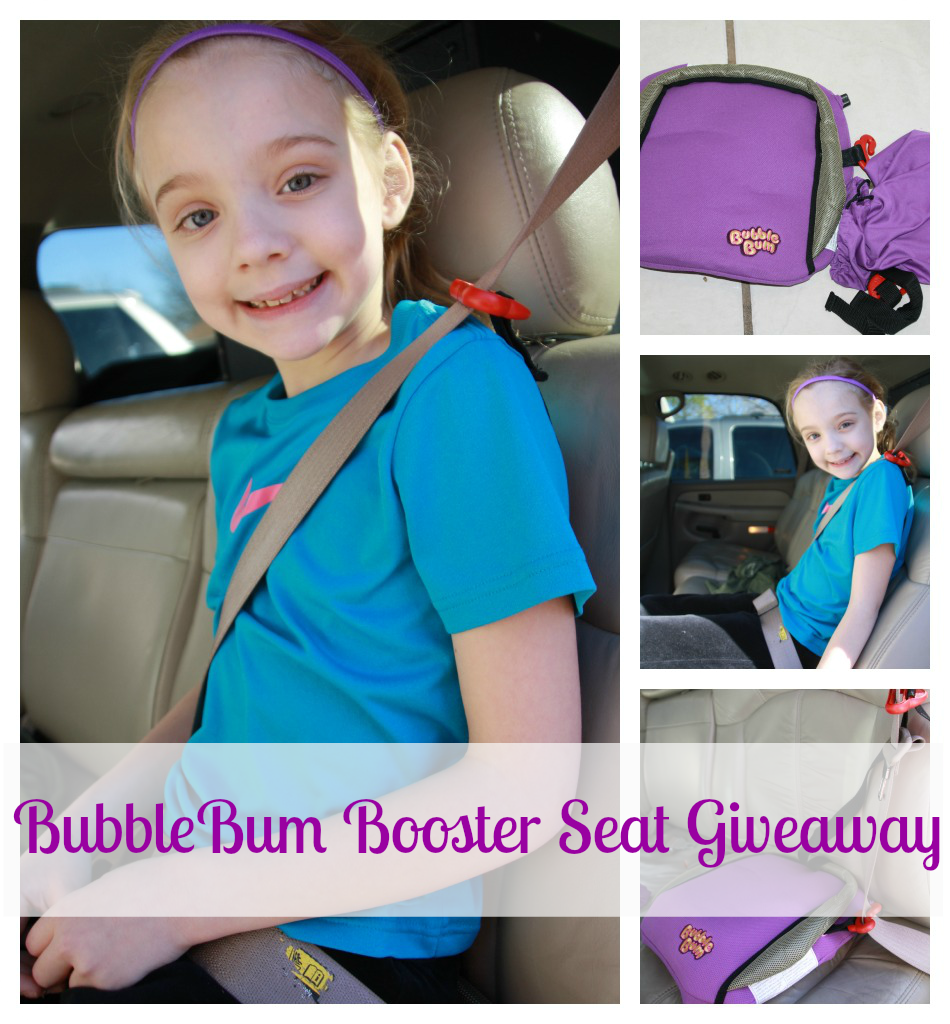 Abby Grace (age 8) tested the BubbleBum out for me. She has taken the BubbleBum on church trips in the church bus. Here is what she had to say:
"The BubbleBum was softer than my normal booster seat, and it was very comfortable. I really liked the purple color. It was easy to buckle and unbuckle. It felt very save because of the extra shoulder straps.
The only thing I didn't like was that it didn't have arm rests like my booster seat, so when I leaned over, I slipped out of it a little bit. (Dad's note: she was trying to lean way over, not something she probably should have been doing!)
I liked taking it on the church trips. The other kids thought it was cool, and it was really easy to carry around. I will definitely use it again, especially on long trips!"
From a mom's perspective, I was pleasantly surprised at how safe the inflatable seat looked and felt. After it was inflated, it felt very solid. I had no qualms about letting my daughter ride in it.
Enter to win a BubbleBum Booster Seat

To enter to win a BubbleBum Booster Seat: Click here to take survey.

The giveaway will remain open through 8 am CST on Thursday, March 6th.
BubbleBum is located at the following DFW Target stores:
1600 W Arbrook Blvd
Arlington, TX 76015
1401 W Glade Rd
Euless, TX 76039
3201 Preston Rd
Frisco, TX 75034
1400 Precinct Line Rd
Hurst, TX 76053
301 Carroll St
Fort Worth, TX 76107
8900 State Hwy 121
McKinney, TX 75070
2025 N Central Expy
Mckinney, TX 75070
150 E Stacy Rd
Allen, TX 75002
3440 W FM 544
Wylie, TX 75098
1629 N Town East Blvd
Mesquite, TX 75150
Disclosure: I was provided with a BubbleBum Booster to facilitate my review. No other compensation was given. As always, the thoughts and opinions expressed are my own.