Diaper rash. No matter what we do, it seems babies suffer from diaper rash at some point in their little lives. It's no fun for anyone involved, but especially a baby's sensitive tushy.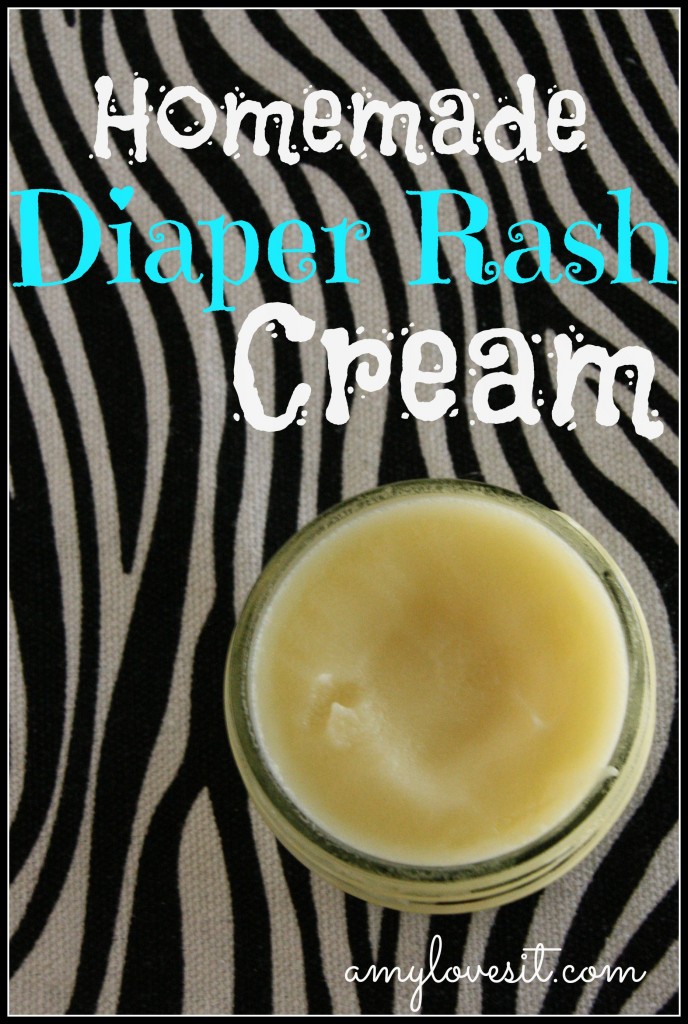 [pinit count="horizontal"]
I love this homemade diaper rash cream for a few reasons. One, it's easy to make. And two,
it combines two inexpensive, versatile essential oils: lavender and Melaleuca
(Tea Tree).
Homemade Diaper Rash Cream
½ cup coconut oil
½ cup shea butter
½ cup arrowroot powder
10 drops Lavender Essential Oil
10 drops Melaleuca Essential Oil
Melt coconut oil and shea butter over a double boiler. I'm sure the microwave would work as well. After allowing the melted mixture to cool slightly, carefully whisk in the arrowroot powder. This stuff is really soft and will fly everywhere if you aren't careful. Or maybe that's just me! I tend to be messy in the kitchen.
After the arrowroot is completely mixed, add the essential oils and mix well. Poor mixture into the jars of your choice. This amount filled one half-pint jar to the tippy-top, plus three 1-ounce jars that I purchased from Abundant Health. I thought the small jars would be fun to give as part of a baby gift basket or to keep in the diaper bag for on-the-go.
It takes a long time for this diaper cream to set up, so if you want to speed up the process, you can put them in the refrigerator for 30 minutes to an hour. I did this after they cooled to room temperature, so as not to add unnecessary heat to my fridge.

If you have smaller or larger containers, this recipe can be tweaked to work for anything. Just increase or decrease the amounts of the shea butter, coconut oil, and arrowroot powder to your desired amount, but keeping their measurements identical to each other. If you decrease your amount, I would add 5 drops of each oil; if you increase, you could probably go with 10 to 15 drops.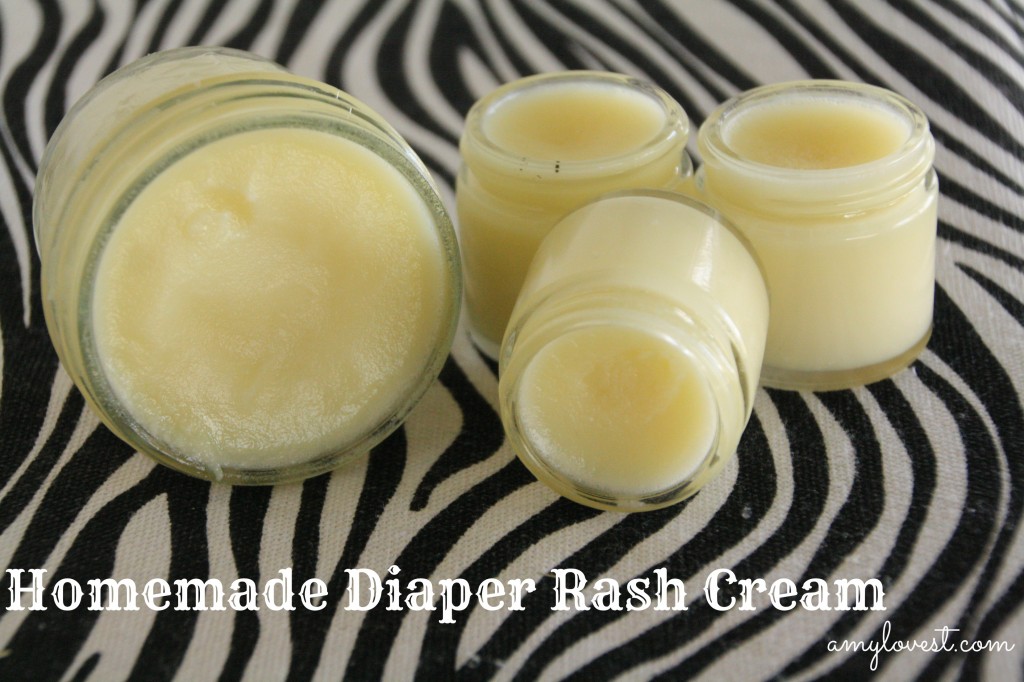 For more information on joining Young Living as a member, you can see my Young Living page.
*These statements have not been evaluated by the Food and Drug Administration. This product is not intended to diagnose, treat, or cure any disease. I'm just a mom sharing my experience! As always, do what you feel is best for your family. Image sources: youngliving.org