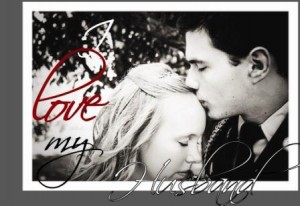 The life of a wife and mother.  It is draining, to say the least.  Whether we are stay-at-home moms, or we work outside the home, life is busy.
Sometimes, it can be too busy, and then we have nothing left to give to those who mean the most to us.  Between work, home, and activities, we have little time and energy left for our husbands.  We have spent it all on our children and jobs!
After our relationship with God, our husbands are to be first in our lives. So many times, my husband is the one who gets put on the back burner… I become so drained with taking care of my blog the kids and the home, that by the time it is husband-and-wife time, I just want to go to bed.
How many of you are feeling me right now?
When the busyness of life is gone and the children have moved out, do you want to look at the man you married and wonder who the heck he is? This is the way that divorce sneaks up on so many people who are now hitting their 40's and 50's.  They have been so caught up in their kids, jobs, status, whatever, that they have lost sight of their spouse.
Don't let this happen to you.  It is not worth it.
So, how do we fix this?  How do we keep our marriage from becoming lost in the busyness of life?
:: Love. Show your husband you love him with words, kind gestures (make him his favorite dessert… just because), or greet him with a smile and a kiss when he (or you!) gets home.
:: Action. What can we eliminate from our schedules so we can give our husband and family our best?
:: Make the Choice.  Put your marriage first.  Period.  Is there something we need to give up so that we can put our husband at the top of our list?
:: Balance.  Strive for it.  Yes, it is hard, but isn't your marriage worth it?
And yes, wives, I am telling you to make the first move.  Who knows what will come of it when your husband sees you giving? He might reciprocate in kind.
Design by: Amy Loves It! *Photo by: captg*