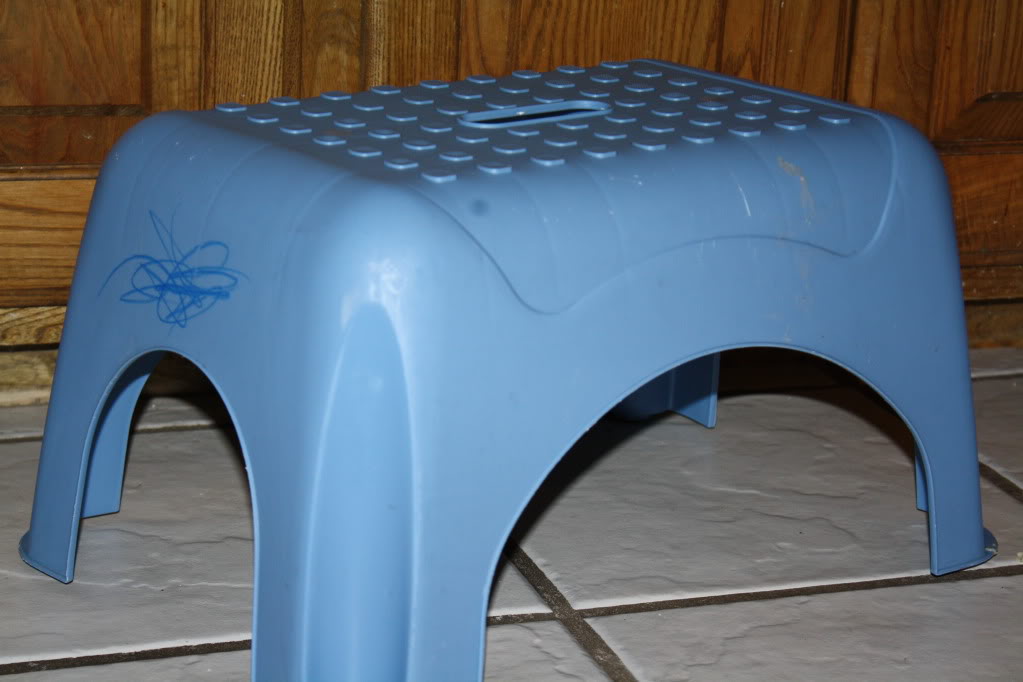 I do not like this stool.
It is evil.
It tempts my child with it's height-inducing, I-can-reach-stuff-on-the-counter-now, drive-my-mom-crazy goodness.
I swear my baby is a boy. She acts like all of my friends' boys who are this age!
M, who is almost 18 months, is in to everything. If it is anywhere close to her fat little hands, she gets it. And, adding to my dismay, is the evil stool, aka, her best friend.

She carries this stool everywhere. She uses it to torment me climb onto the bar, climb onto the bathroom sink, climb onto the table, need I continue?
Before you think, "Wow, what a bad mom! She needs to watch her kid more carefully," know that I do watch her. Constantly. But those few seconds I go to the bathroom alone turn my back, off she goes with her BFF.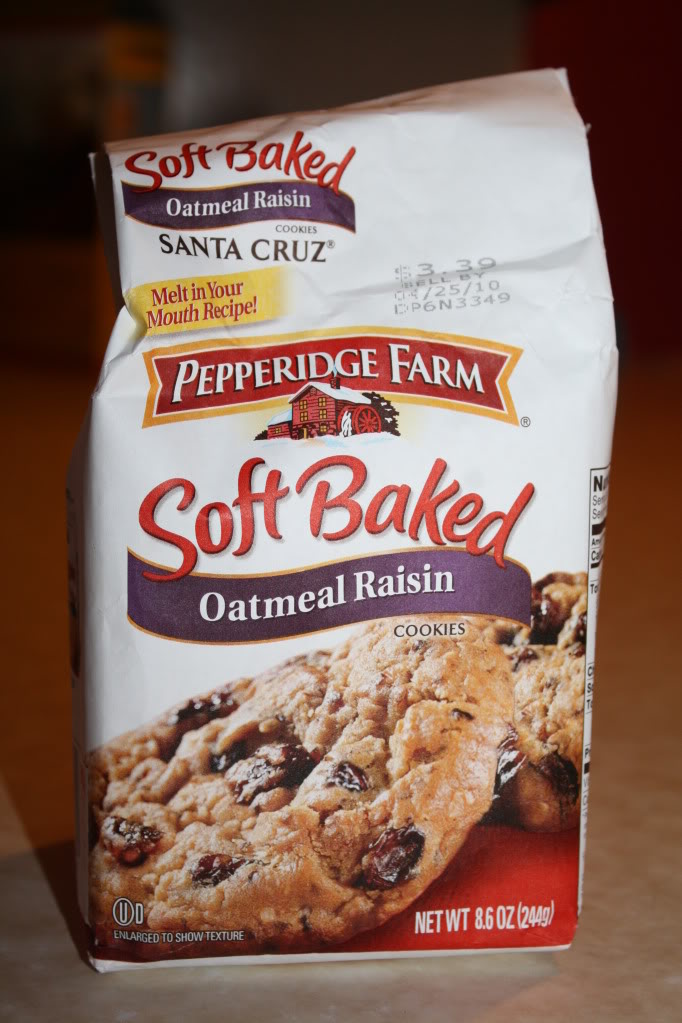 The latest victim to M and her stool? My precious (and on-sale) stash of Pepperidge Farm cookies that I should have put away was left on the counter.
She and her stool grabbed not one, but TWO of my tasty treats.
(For the record, I do hide the stool… she just finds it. R needs it to wash her hands and to climb over the baby gate to her room. M "steals" it, and will not let it go.)
It's like having a monkey… with hair bows.

She is a finer thing and I love her… even if she steals my cookies.