I've been doing a ton little bit of organic/natural shopping lately. I am so fortunate to have a health food store twenty minutes away from me… I'm a just a tad addicted to shopping there!
I've also done some Amazon shopping, and used a Soap.com Groupon to get several of these items.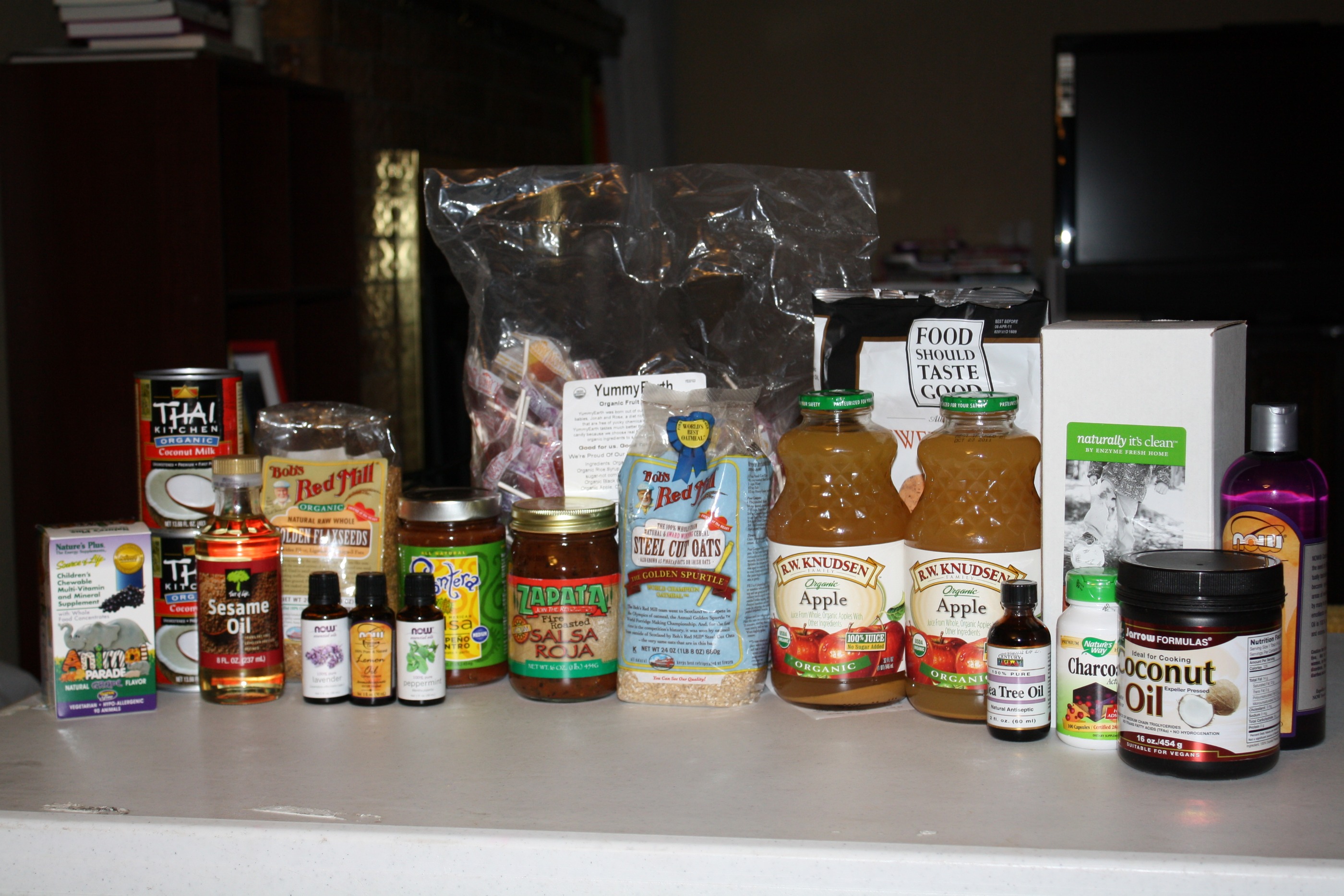 Amazon
Yummy Earth Lollipops $10.30
= $0 OOP (paid with Swagbucks)
Soap.com
Coconut Oil
Tea Tree Oil
Castor Oil
Activated Charcoal
Natural laundry stain remover
Used $20 Soap.com Groupon
= ??? OOP (lost the receipt, HA!)
Veggies Health Food Store
(2) Knudsen's Organic Apple Juice @ $2.95 ea.
Sweet Potato Chips $2.95
Organic Flax Seed $7.39
Salsa Roja $3.59
Salsa Jalapeno/Cilantro $3.79
Steel Cut Oats $3.19
Sesame Oil $6.59
Vitamins $12.29
(2) Coconut Milk @ $1.99 ea.
Peppermint Essential Oil $5.95
Lavender Oil $7.95
Lemon Oil $6.49
= $69.98 OOP
I also hit up Staples for file folders to make more lapbooks, and Walgreens to snag some wrap for my foot. I spent about $20 OOP all total at these two stores.
So, there weren't a lot of savings this week, but I got a lot of needs… especially since we are trying to eat better and also make our own (natural) cleaners.