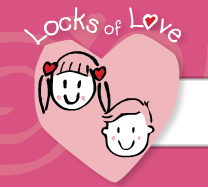 Locks of Love is another charity that is close to my heart.
Locks of Love is a public non-profit organization that provides hairpieces to financially disadvantaged children suffering from long-term medical hair loss from any diagnosis. LOL meets a unique need for children by using donated hair to create the highest quality hair prosthetics.
You can even help if you do not have long hair to donate by visiting their site and supporting the businesses shown there.
Most of the children helped by Locks of Love have lost their hair due to a medical condition called alopecia areata, which has no known cause or cure. The prostheses they provide helps to restore their self-esteem and their confidence, enabling them to face the world and their peers.

If you are considering donating your hair, please see LOL's guidelines for hair donation.
Another way to help is to hold your own Locks of Love event. There are also several other ways to show your support.
Of course, the quickest and easiest way to support any charity is through financial contribution. If you choose to contribute financially to ANY institution, I would like to encourage you to find other ways to volunteer as well.
UPDATE: THIS GIVEAWAY IS NOW CLOSED
Giveaway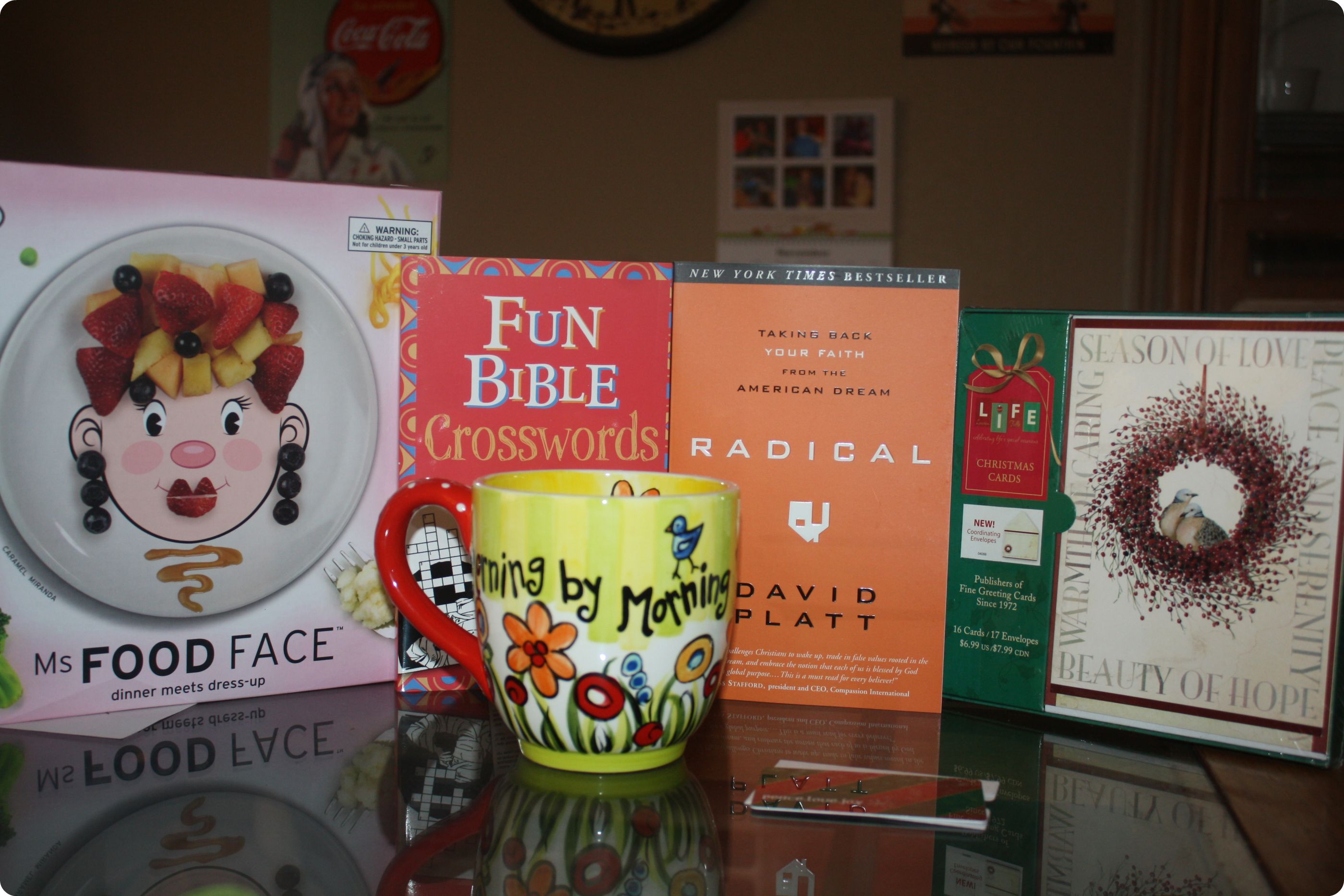 Inspire4Less is our wonderful sponsor for the second #30DayGive giveaways.
New items are added to our site daily. You'll find great deals on Christian T-Shirts, starting at only $6.99, as well as Christian Bargain Books, Bibles and Music. John O'Dell, Jr. is the senior book, Bible and music buyer. Visit John's blog at johnodell.wordpress.com.

Inspiring Home™ is our collection of unique Christian gifts and home decor. Maribeth O'Dell is the senior gift buyer. We shop the major gift shows in Atlanta, Dallas and Las Vegas. Our mission is to find unique and affordable gifts and home decor to inspire you. You'll also enjoy browsing through our selection of clothing, jewelry and accessories.
One of my readers will win the Prize Pack pictured above, which includes:
Radical by David Platt
Christmas Cards
$50 Gift Card to Inspire4Less.com
Enter to win ONE (1) Inspire4Less Prize Pack as stated and pictured above:
1. Have you read Radical by David Platt? If so, leave a comment telling me what about it impacted you the most. If you have not, leave a comment telling me what about the book intrigues you the most.
(2) Bonus Entries:
2. Subscribe to Amy Loves It! updates via RSS or Email, and/or "like" Amy Loves It! on Facebook. Then come back and leave a comment stating you have done so. If you are already a subscriber (thank you!), please leave a comment letting me know.
3. Follow Inspire4Less on Twitter and/or "like" them on Facebook. Make sure you come back and leave a comment letting me know you have done so.
This giveaway will close on Sunday (10/7) at 8 pm CST. The winner will be chosen by And The Winner Is… Plugin and notified via email AFTER our team has compiled our winners to make sure there are no duplicates. This could take a few days.
Disclosure: I received the prize pack pictured above to give to the chariy(ies) of my choice. I have received no compensation for this post. As always, all thoughts and opinions are mine, all mine.
Make sure you visit the other 30 Day Giving Challenge team members for more ideas, opportunities, and giveaways:
:: For the Mommas ::
:: Frugal Femina ::
:: Keeping the Kingdom First ::
:: Life. Your Way ::
:: My Blessed Life ::
:: Resourceful Mommy ::
:: Saving and Giving ::
:: The Finer Things ::
:: 4Tunate ::