Today is the beginning of the Chinese New Year, and I wanted to share photos of our little lesson about it.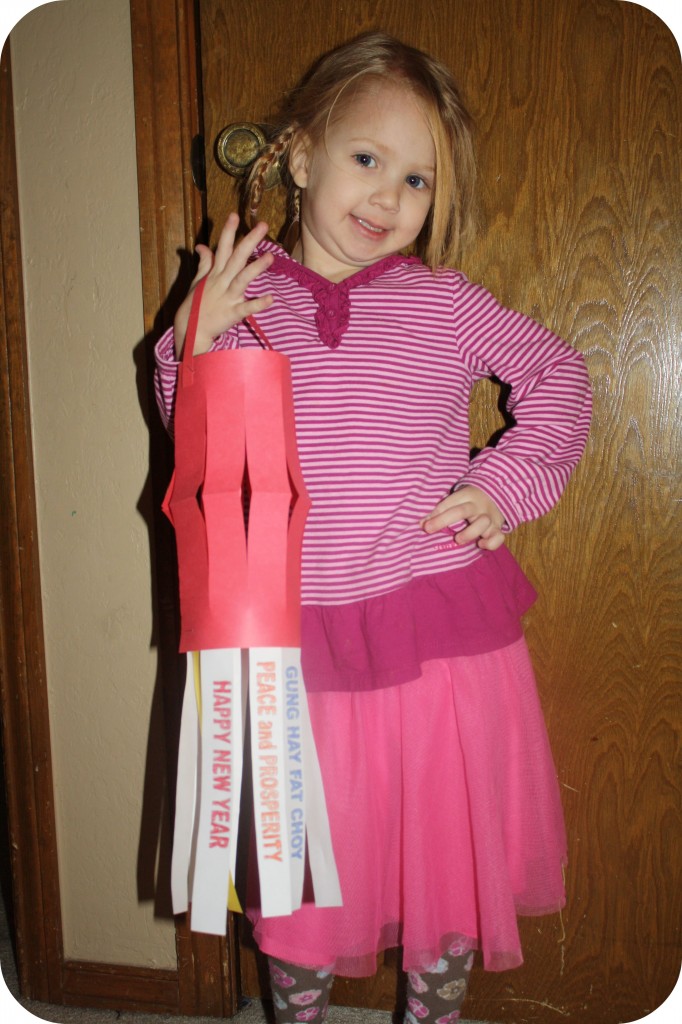 Showing off our Chinese Lanterns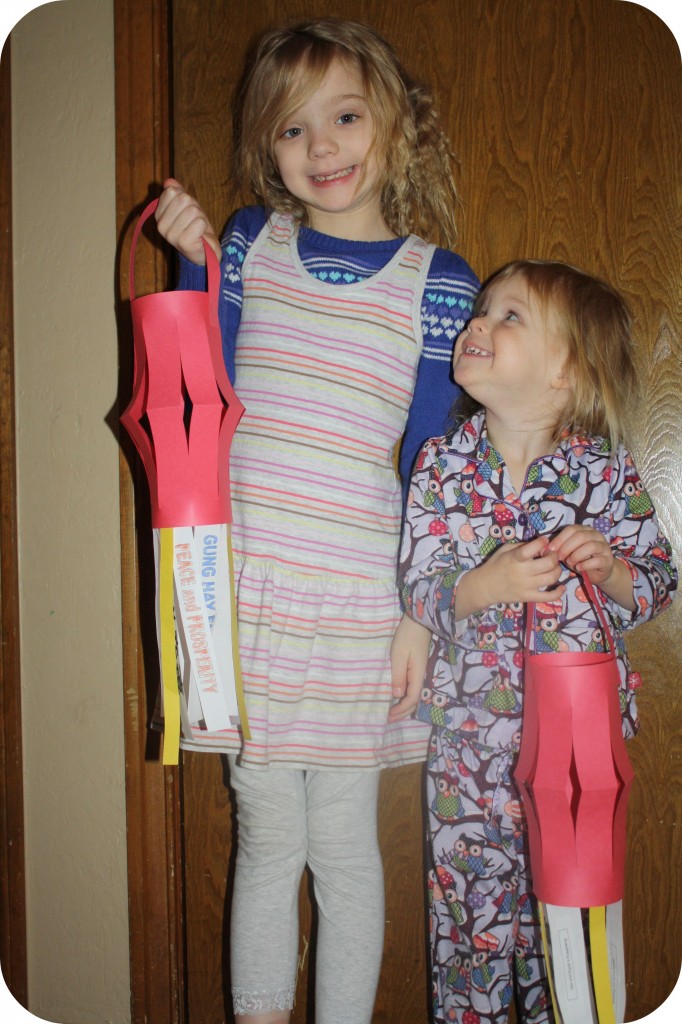 I love how Meleah is looking at Abby Grace!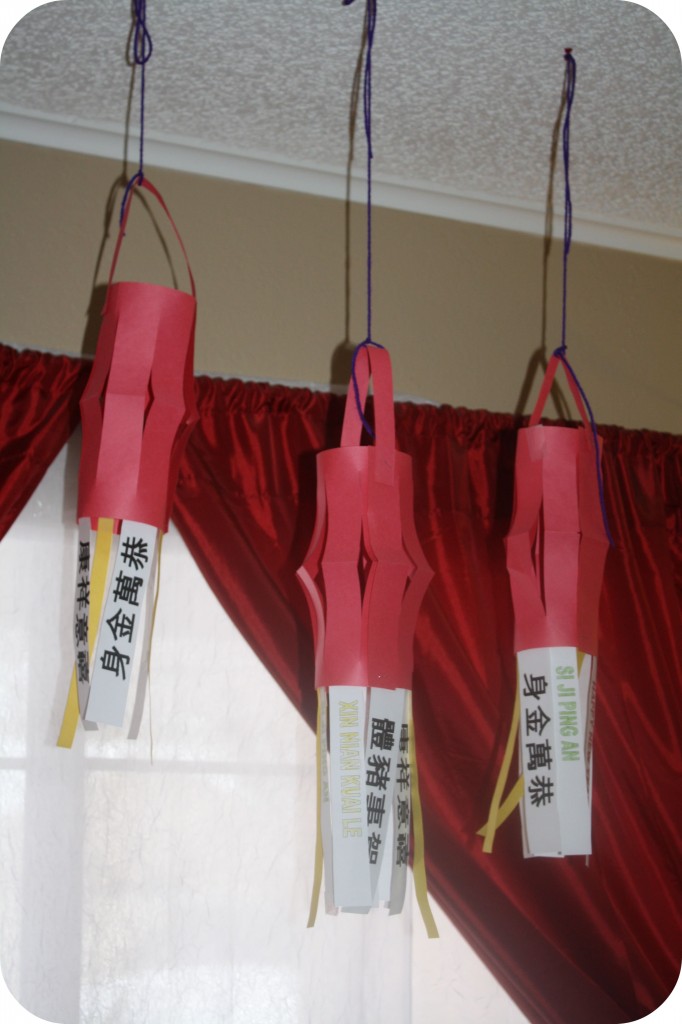 I hung the lanterns in our living room, where they will stay for the entire 15 days.
My girls' favorite facts about the Chinese New Year:
:: It is a celebration that lasts for 15 days.
:: On the second day of the celebration is the birthday of all dogs.
:: The seventh day is the day the farmers show off their produce.
:: Some northern Chinese towns and cities have lantern displays made out of ice for the Lantern Festival.
:: There are many lion and dragon dances on the last day.
Happy Year of the Rabbit!