Kids'. Rooms.
Those two words make me shudder.
My girls are blessed with an overabundance of toys, clothing, and well, stuff. Lots and lots and lots of stuff.
This is the first year I have been brave enough to do Simple Mom's Project Simplify, and I am super excited!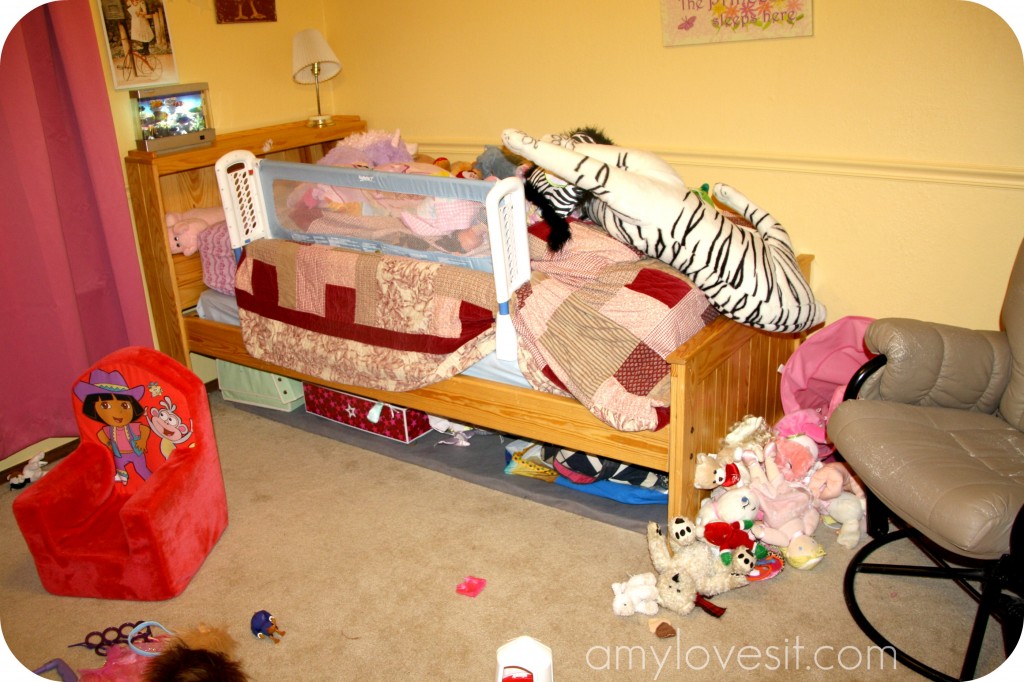 This week, I am tackling Meleah's room. Abby Grace and Reese share a room, but Meleah sleeps alone. As you can see from the pictures, she is still learning to pick up after herself. Ahem.
Her bed is in a constant disarray, partly because the bed rail makes it difficult to make the bed properly, and partly because she really likes loves her stuffed animals.
The cabinet is not too bad, but is just very disorganized. Most of what is in there belongs, but needs to be more functional.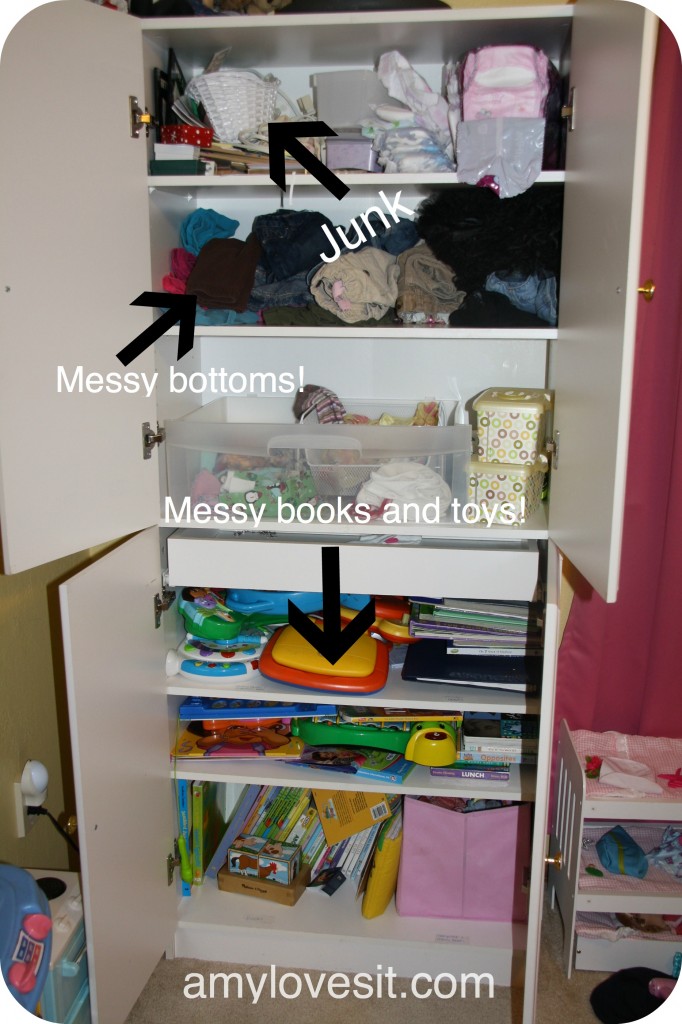 The closet is crammed with toys (some she doesn't play with), and stuff that is not her's and that isn't even put away properly (Hello! See the wedding dress up there?!?! Sheesh!).

It took most of the afternoon, but I made it! I cleared out two boxes, three paper bags, and one trash bag full of trash, old toys, baby books, and baby toys. Her room (and her Momma!) are much happier now.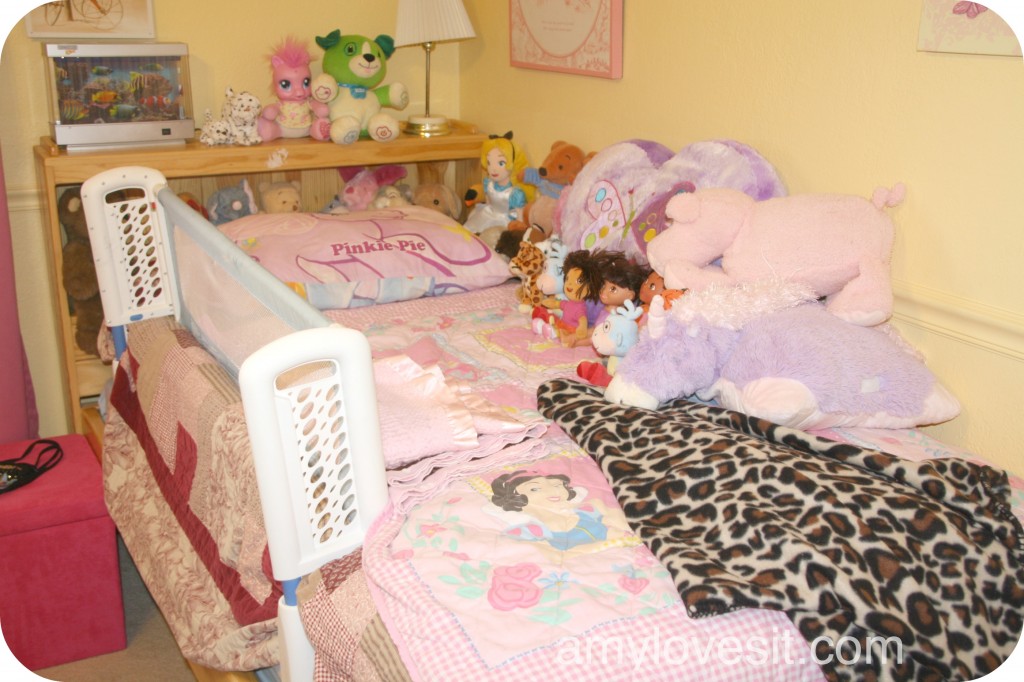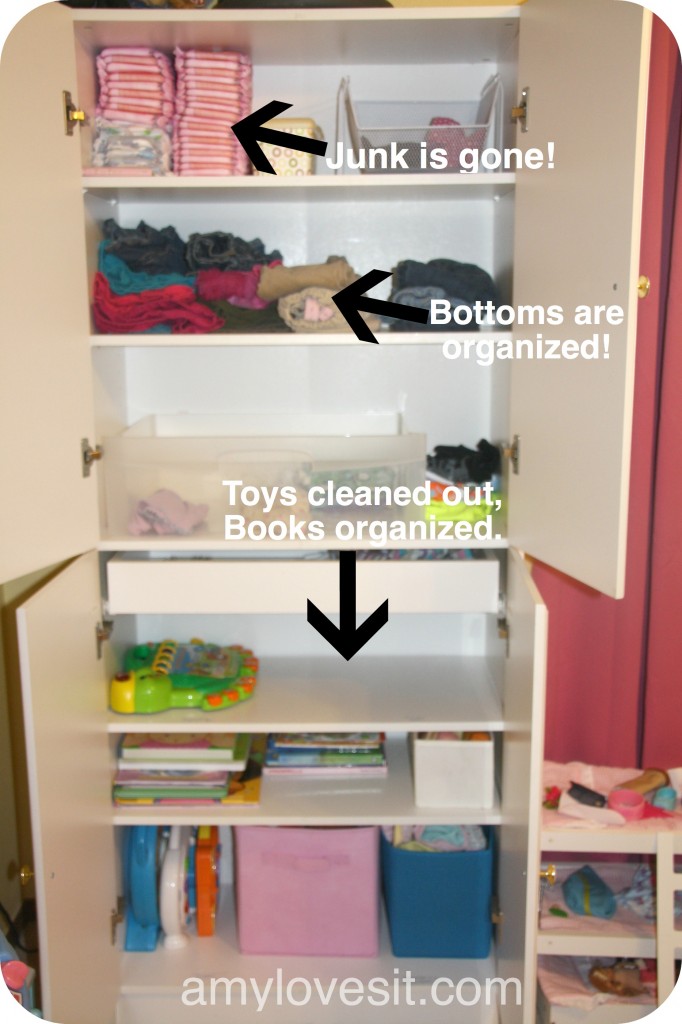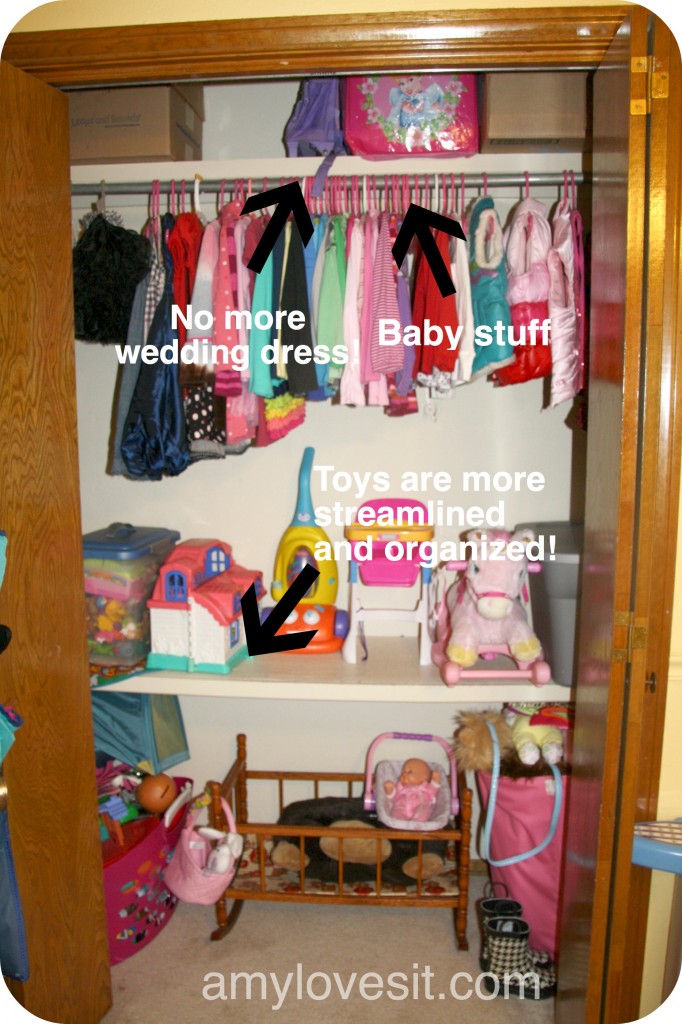 Whew! Next week, I will tackle the kitchen and/or pantry. I do a lot of cleaning out/rearranging in these areas already (in fact, I just rearranged the pantry a few weeks ago!), so I may just work on the few spots that really need it, like the cabinet above the stove. For more kidlet room makeovers, see Simple Mom's Project Simplify Week 1.