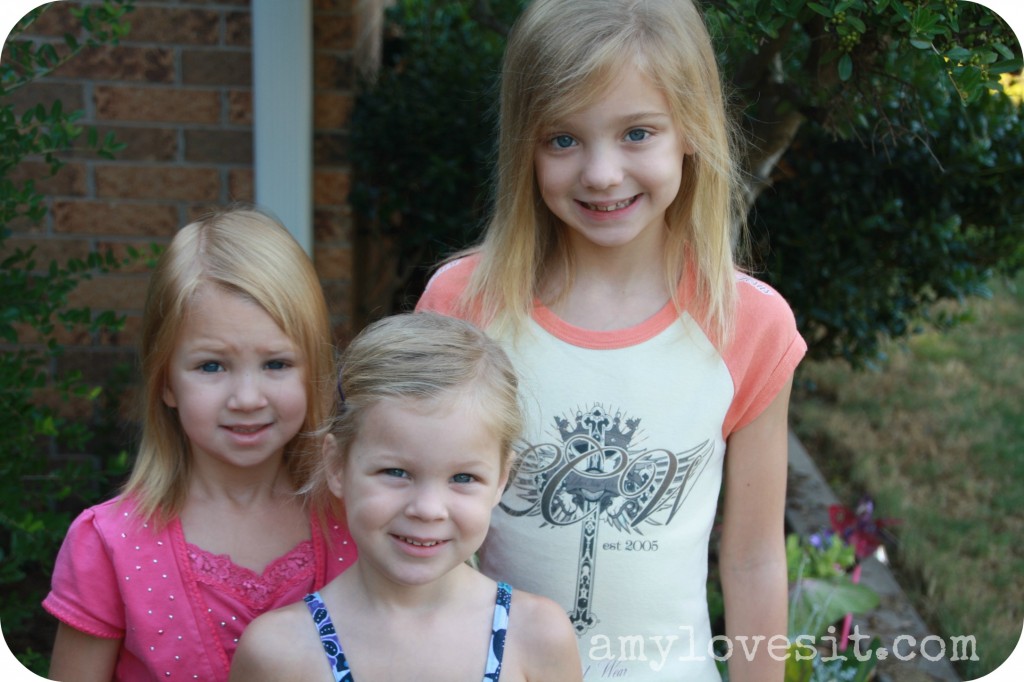 Technically, this photo was taken on our first day back to school (which was last Monday), after a six-week break, as we homeschool year-round. As someone who tends to forget to take "momentous" photos, this is a big deal because 1) I remembered and 2) the kiddos actually had their hair brushed. Oy.
We also do not define grades, as that is a personal preference, and a lot of our curriculum isn't grade-defined. Abby Grace is 8, Reese is 6, and Meleah is 4. That's just how we roll.
I *might* remember to take a picture on our first day of Classical Conversations, which begins tomorrow. And then again, I might not!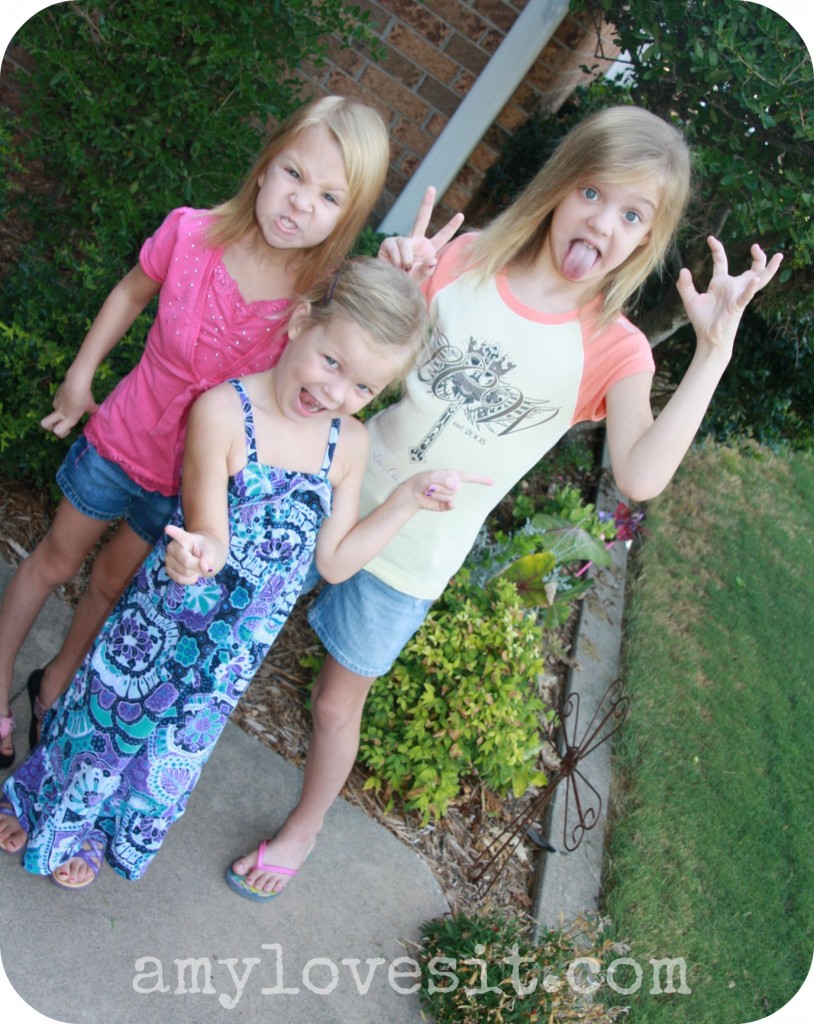 The girls always ask to take a crazy picture. They get their wild side from their Dad. {wink}
I am linking up to: