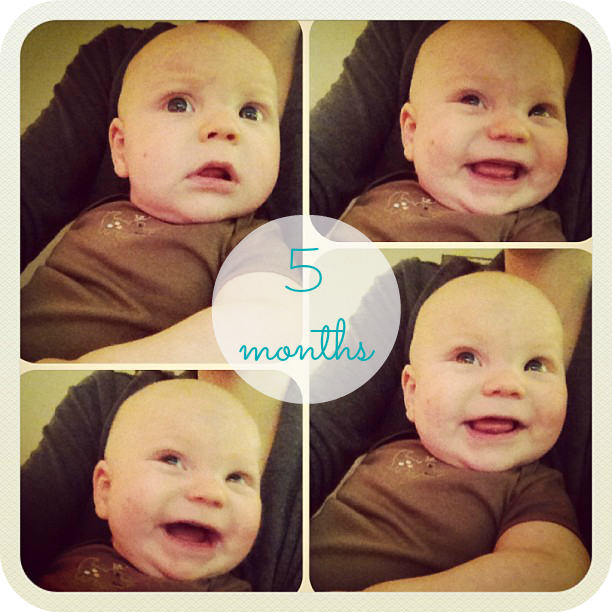 My little man was 5 months old on Saturday! He is just the sweetest little thing.
These days, Cam enjoys eating (every 1.5 hours or so!), rolling from his back to his tummy, laughing, smiling, and listening to his sisters talk. He is still a fan of babywearing, and enjoys riding in the Ergo.
I'm not sure how much he weighs right now, but he has got to be pushing 18 lbs.
Last month, I mentioned that he had outgrown his co-sleeper. The alternative we came up with was to move the crib to our room. It now sits right next to my bed, and is working fairly well. He slept better in the co-sleeper, I think because of the elevation. I started out with his bed elevated, but it didn't work so well. He sleeps for 1.5 intervals at night, and will not sleep in it for naps. He still likes to snuggle for those.