The Memorial Day holiday is an important time for our family. Sometime over the three-day weekend, we make a very special visit.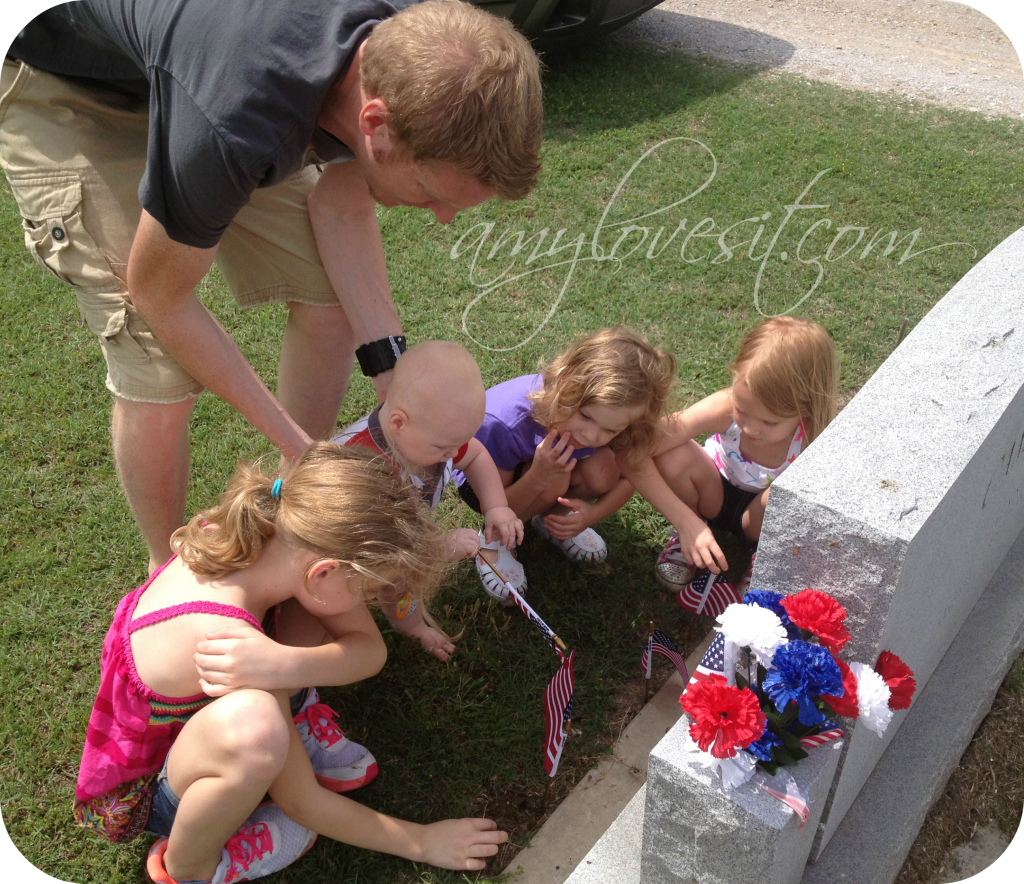 Shane's Gran served in World War II. Gran did not die in the War, but he is no longer with us.
He never got to meet any of Shane's children.
Shane and his Gran were particularly close, one reason being they are both colorblind! I'm pretty sure Shane secretly hopes for one of his daughters to have a colorblind son one day so he can enjoy that bond with a grandson the way he and his Gran did.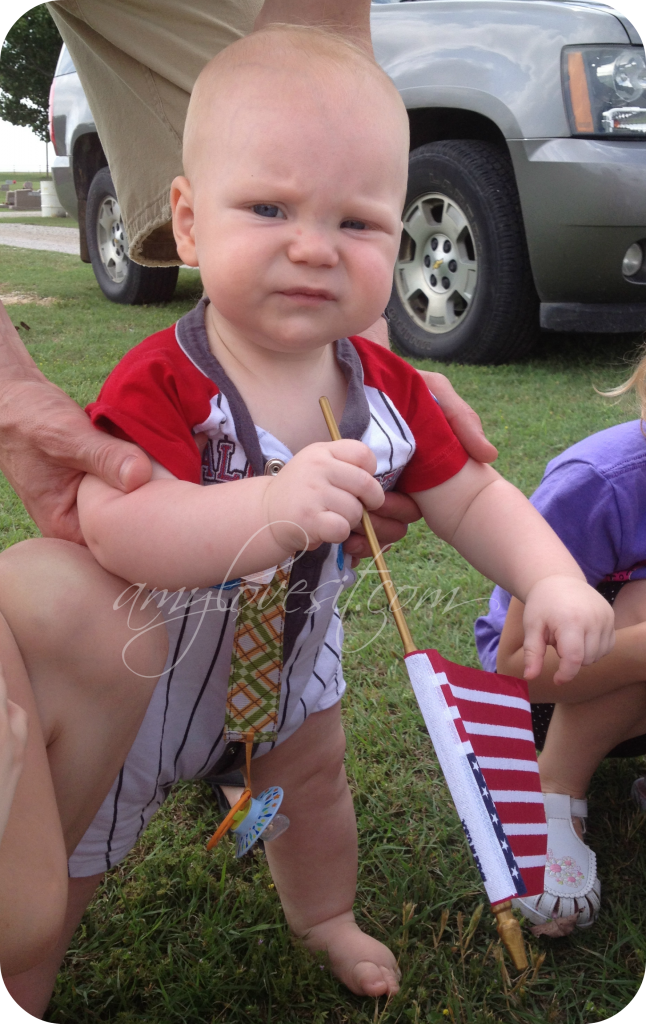 The last few years, we have been gone on the Memorial Day Monday, but have made a point to visit the cemetery before leaving town. Each girl places a small flag in front of his headstone and we thank him for his service.
This year was Cam's first trip. This is the Gran our little Campbell was named after. Shane shares Gran's first name, Robert.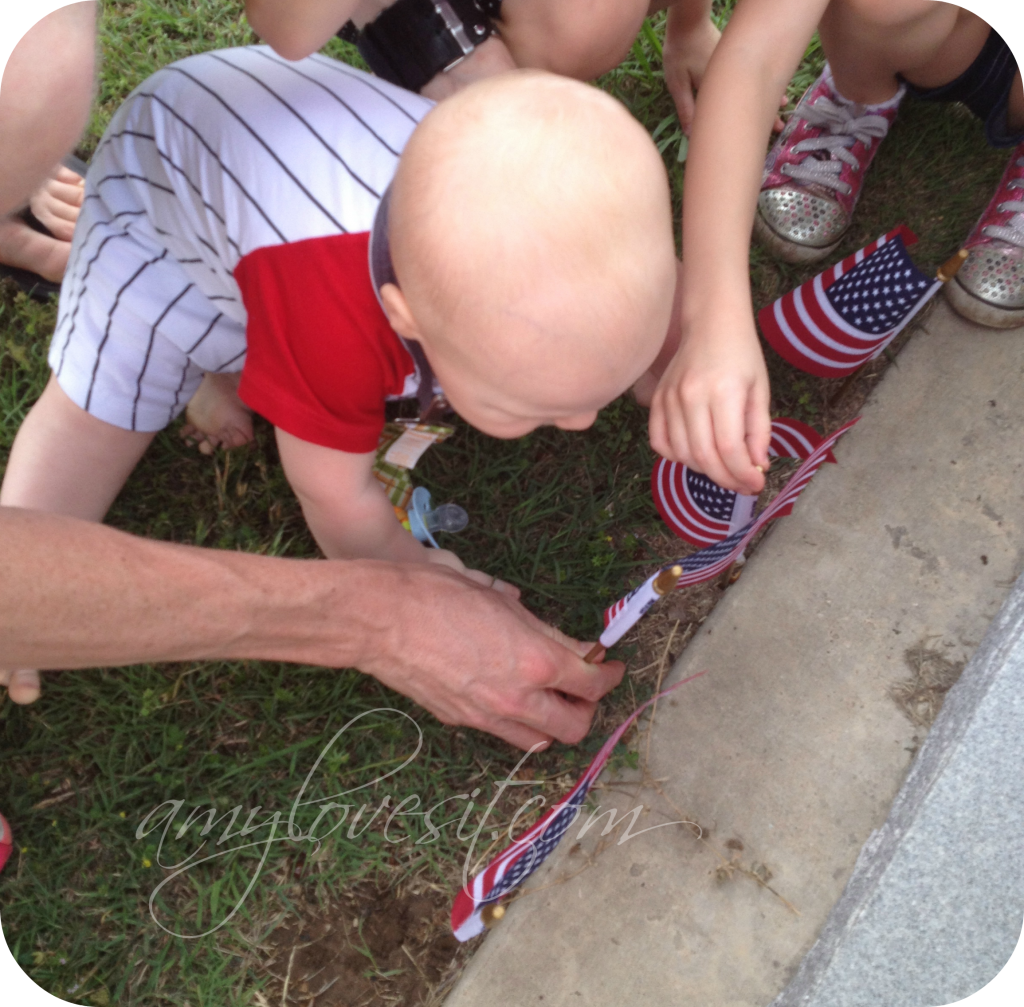 We also made a stop at my great-uncle's grave. He recently passed away, and also served our country. He served during peacetime, but serving is serving, in my opinion. We set a flag out for him as well. I have numerous other family, mainly cousins, who have served or are still serving our country today.
So, while you are barbequing, having fun at the lake, or cleaning out your garage (yep… that's what we are doing today), don't forget to stop and thank God for those who have risked or given their lives so we could live in freedom. Please remember those who are currently serving and their families in your thoughts and prayers.
To all those who have fought to keep us free and safe, Thank You.
"Greater love hath no man than this, that a man lay down his life for his friends." John 15:13