It's Day 3 of my series, 31 Days of Young Living Essential Oils. Today we are looking at Lavender! If this is your first visit, please read my initial post before continuing.
Lavender is one of your very basic, very essential oils. Lavender has a scent that's a wonderful blend of fresh, floral, clean, and calm. It's this dynamic aroma that has made the flower a classic for perfumes, soaps, fresheners, and beauty products. As one of our most popular products, Lavender oil is a great beginner oil and a must for every home.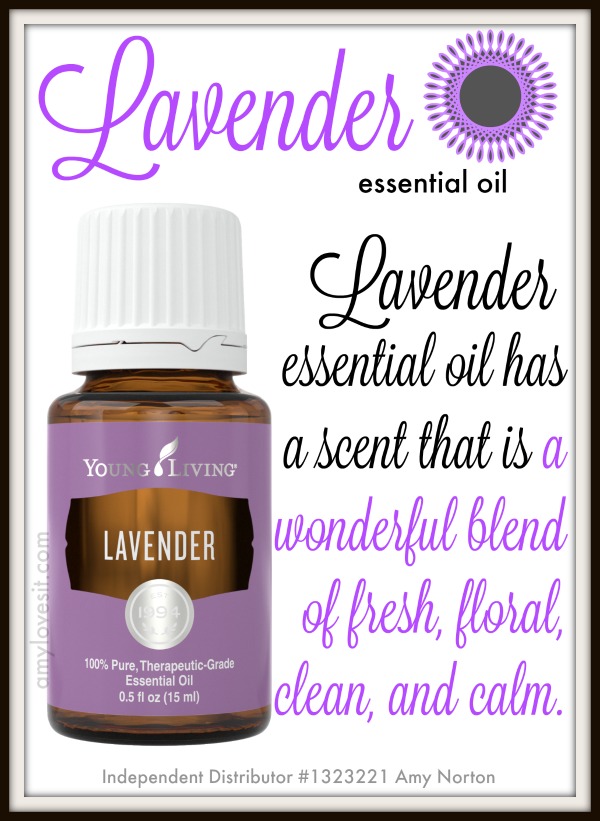 Lavender essential oil isn't just a favorite because of its classic scent—it's also highly versatile. From skin care products to relaxing routines, this oil can infuse many areas of your life. You can find Young Living Lavender oil in blends such as Stress Away™, Harmony™, RutaVaLa™, Tranquil™, and Forgiveness™.
8 uses for Lavender essential oil
1. Lavender is calming. I like to mix Lavender with coconut oil and apply to our feet for a nice-smelling, relaxing foot rub. The girls especially love this!
2. Along those lines, Lavender is great for bedtime. You can rub a drop or two onto your pillow to aid in sleeping well. Or you can make a pillow mist like my friend Stephanie did!
3. Place a few drops of Lavender oil on a cotton ball and place in your linen closet to scent linens and repel moths and insects.
4. Make a basic homemade body scrub with coconut oil, sugar, and Lavender essential oil.
5. Unwind with a Lavender-infused neck or back massage.
6. Drop one or two drops of Lavender oil onto a wet cloth and toss it into the dryer to freshen your laundry.
7. Add two or three drops to a cup of Epsom salts for a soothing bath.
8. Add a drop to your mascara to help maintain healthy eyelashes.
Lavender is such a versatile oil. You can't beat it! Plus, it smells sooo nice.
For more information on essential oils, go here.
*These statements have not been evaluated by the Food and Drug Administration. This product is not intended to diagnose, treat, or cure any disease. I'm just a mom sharing my experience! As always, do what you feel is best for your family. Image sources: Young Living on Flickr.

Visit Nesting Place to see the other bloggers posting for #31Days.