We are on Day 6 of my series, 31 Days of Young Living Essential Oils. If this is your first time visiting, you can catch up on the series here.
PanAway essential oil blend is an exclusive blend of Helichrysum, Wintergreen, Clove, and Peppermint essential oils. Apply PanAway® after exercise or to the neck and back anytime for a soothing and stimulating aromatic experience. The oils in PanAway help support normal healing. I am always running into things – I guess you could call me clumsy! – and PanAway sure helps!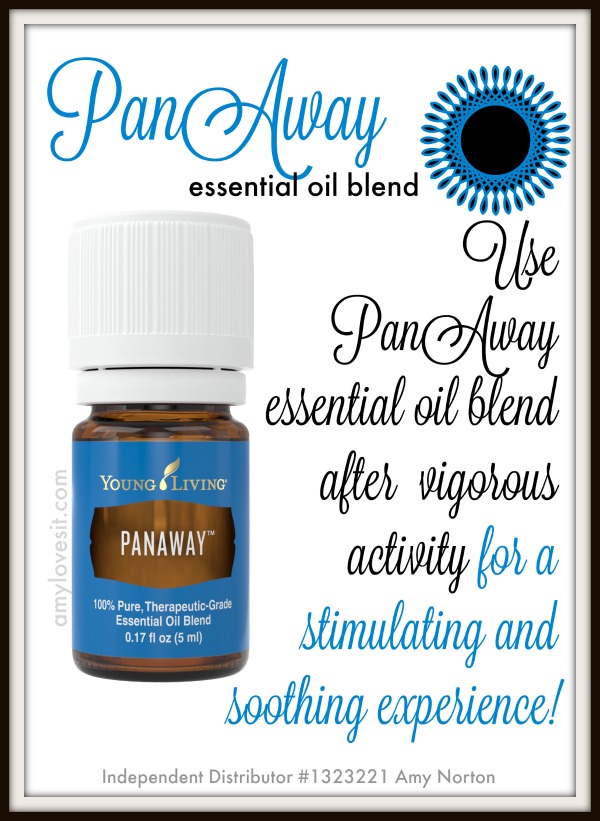 If you have very sensitive skin, you may want to dilute PanAway. If applying to a larger area, I mix a few drops with a bit of coconut oil to make it spread more easily. I also love using PanAway in a foot bath or as a foot massage. I like to rub PanAway on my feet before wearing heels.
Reese likes the aroma of PanAway, and prefers to use it in her diffuser pendant. She says it smells like Root Beer, which is her treat of choice.
If after working, exercising, shopping, or any other physical activity, you have sore, achy muscles, reach for the PanAway. You can mix it with coconut oil or any carrier oil to make your own homemade warming/cool lotion!
For more information on essential oils, go here.
*These statements have not been evaluated by the Food and Drug Administration. This product is not intended to diagnose, treat, or cure any disease. I'm just a mom sharing my experience! As always, do what you feel is best for your family. Image sources: Young Living on Flickr.

Visit Nesting Place to see the other bloggers posting for #31Days.