Good evening! It is Day 7 of my series, 31 Days of Young Living Essential Oils, and we are rolling right along. If this is your first time visiting, you can catch up on the series here.
I know you have been reading these last few days and are probably wondering just how you can get your hands on these fabulous oils! Fortunately, I've lined it all out right here.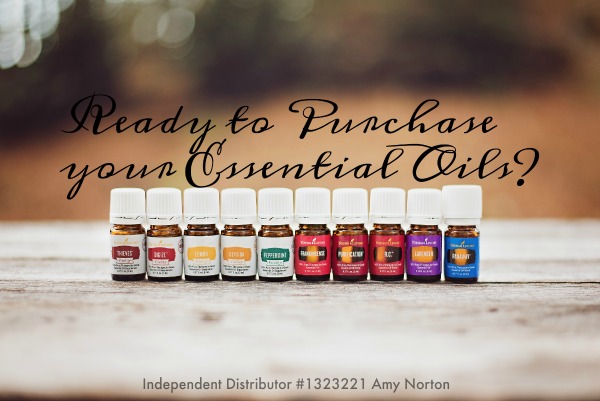 There are a few ways to purchase these oils. You can totally sign up as a customer, pay retail, and order any of the oils and oil-infused products of your choice. Or, you can get a 24% discount off of retail pricing, get the kit with ten of the most amazing oils on the planet, and a diffuser if you choose to be a wholesale member. As a wholesale member, you can also choose to get oils and oil-infused products delivered to your home on a monthly basis. That is completely optional, of course, but I know once you try these oils, you will be wanting more!
To retain your wholesale account, all you have to do is make ONE 50 PV (product value) purchase PER YEAR. That's right. Only one 50 PV order (and on most oils, the product value is dollar for dollar on the cash price, so $50 in oils would usually equal 50 PV) per calendar year.
Also, as a wholesale member, you can get in on monthly freebies from Young Living! Each month, Young Living offers a few oils and oil-infused products for FREE if you order a certain amount. Awesome, right?!
I would love to help you through this phenomenal journey; Young Living essential oils and oil-infused products have greatly increased our health and wellness since we began using them regularly. Feel free to shoot an email to me, or follow the instructions here. Once your account is created and you've checked out, you can expect to receive your kit in 5-7 business days… unless you absolutely cannot wait and get upgraded shipping! I'll be contacting you soon, and will get some fantastic resources out to you that will help you learn to use your oils. Fabulous, yes?!
*These statements have not been evaluated by the Food and Drug Administration. This product is not intended to diagnose, treat, or cure any disease. I'm just a mom sharing my experience! As always, do what you feel is best for your family. Image source: Oil Revolution Designs.

Visit Nesting Place to see the other bloggers posting for #31Days.