I posted this on Kingdom First Mom today, and I just had to share with all of you. Today, you can get Disney's Frozen for half off! This is possibly the preorder price; it may or may not go up later. According to my friend Rachel, this is the best price we will probably see. Either way, it's a fantastic deal!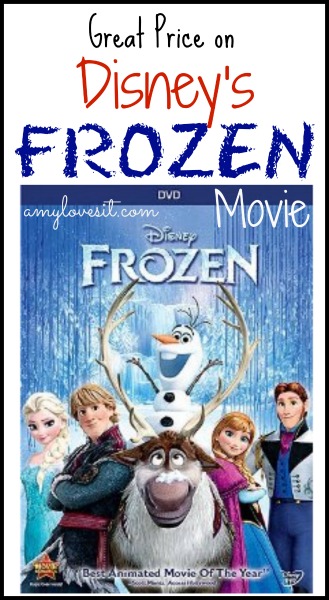 Our family has not seen it (I know, I know), BUT I've - sshhh don't tell the girls! - pre-ordered it, and Shane and I are scheming a Frozen movie night soon! Yay! It's a good thing, too, because Anna and Elsa are on the girls' list of princesses to visit at Disneyland in April! It will be great to have watched it a few times prior to meeting them.

All pre-orders of the movie will ship tomorrow, March 18. If you are interested in pre-ordering Disney's Frozen, here are the two pre-order options:
Snag free shipping for your order over $35 (definitely worth finding a few things to add to your cart to get free shipping). Or get free 2-day shipping with Amazon Prime. If you are new to Prime, you can get a free 30 day trial.
I can't wait to surprise the girls!