If you are coming over from The Leatherneck Mom and her decadent recipe for Double-Chocolate Peppermint Brownies, welcome!
I do love a good cookie. Sugar cookies are so easy to make, and so good to eat! The coconut gives this cookie an extra kick, and the lime essential oil gives it a nice, fresh flavor. Let me just say, these will melt in your mouth. Yes, they are that good!

In my usual fashion, I enjoy tweaking to suit myself, so I took the classic sugar cookie recipe from Pillsbury and put my own twist on it. I changed the salt amount to ¼ tsp (because I was using unsalted butter… if you are using salted butter, you might keep it at ⅛ tsp), added some toasted coconut, and Young Living's Lime Vitality essential oil.
Coconut Lime Sugar Cookies
3 cups all purpose flour
1 tsp baking powder
1 tsp baking soda
¼ tsp salt
1 cup butter, softened
2 eggs
1½ cups granulated sugar
1 tsp vanilla
3 drops Lime Vitality essential oil or 2-3 Tbsp Lime juice
½ cup toasted coconut (optional)
Preheat your oven to 350 degrees.
Using a mixer, beat butter and sugar until smooth and fluffy. Then, beat in eggs, vanilla, and Lime Vitality essential oil. In a separate bowl, whisk flour, salt, baking soda, and baking powder. Mix in the toasted coconut, if you are using it. One cup at a time, carefully add the dry ingredients to the wet.
Roll rounded cookies in a bit of extra granulated sugar, and then carefully drop onto parchment paper-covered cookie sheets and bake for 8 – 10 minutes, until lightly browned. Let baked cookies sit on the cookie sheet for a minute or two and them move to wire cooling racks.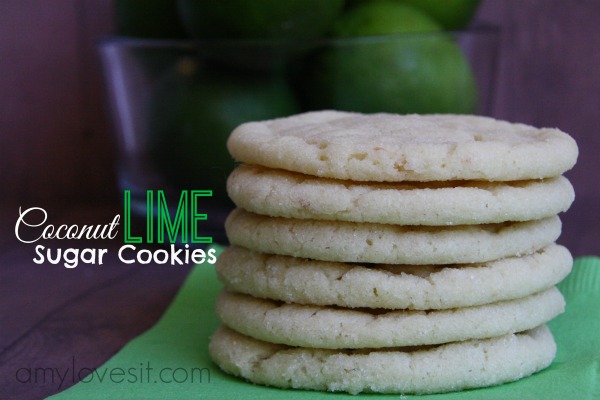 This is some serious yum.
Are you ready to jump in to this wonderful world of caring for your family with therapeutic-grade essential oils? The time is now! Click here to learn more or contact the person who introduced you to the "Essentially Summer" blog recipe series!
Next up is a recipe for Lemon Blueberry Muffins from Creative Kristi!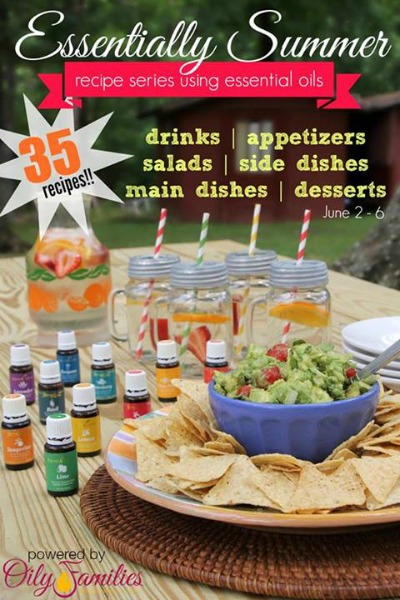 I'm not the only one sharing fun, oily recipes this week. There have been 34 (!) other recipes shared this week, so BE SURE you check those out and pin them so you don't lose them!
For more information on essential oils, go here.
*These statements have not been evaluated by the Food and Drug Administration. This product is not intended to diagnose, treat, or cure any disease. I'm just a mom sharing my experience! As always, do what you feel is best for your family.
Click here for a list of all 35 posts in the "Essentially Summer" blogger recipe series.