I didn't post a lot of deals this year; it's been hectic, and I'm not much of a deal poster anymore unless I am sharing something I find useful, or that I know you guys love.
Black Friday has become a week-long thing, which if I'm shopping online, is fine with me! Sitting down for hours at a time isn't something I am able to do a lot right now, hence the lack of blog posts! Ha!
There are still a few great Black Friday deals available before Cyber Monday hits. Here are a few that I am loving right now:
Amazon:
:: $10/$25 Print Books. Amazon has a coupon code for $10 off book purchases of $25+. This code applies to print books sold/shipped by Amazon. Use HOLIDAYBOOK at checkout to receive your discount! Offer is one per person/account.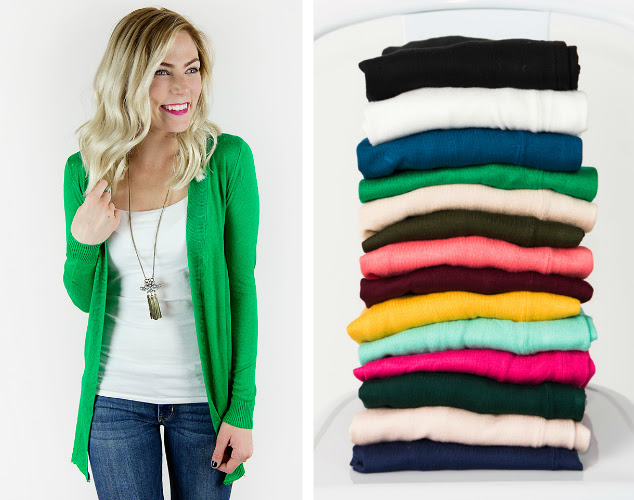 Cents of Style:
:: The Annabelle Cardigan. The Annabelle Cardigan will be $17.97 plus FREE shipping with the BACKINBLACK16 code. It comes in sizes small-3xl and 18 color choices!
:: The Dempsey Beanie. The Dempsey Beanie is $10.77 + FREE shipping with the BACKINBLACK16 code. This is one of the most popular beanie trends of the year, and it comes in 16 different colors.
:: The Brayden Blanket Scarf. The Brayden Blanket Scarf is $12.57 + FREE shipping with the BACKINBLACK16 code. This classic pattern and in the blanket scarf is a must-have this Holiday Season.
Mabel's Labels:
:: Starter Packs. Mabel's Labels are some of my favorite products! The Starter Label Packs are 40% off. I think these make great gifts and stocking stuffers!
Young Living:
:: $25 Cash Back for new members who purchase a Premium Starter Kit. This is a special offer from me to anyone who snags a Premium Starter Kit through November 28.
Happy shopping… and hang on! Cyber Monday deals will be here before we know it!
Save
Save
Save
Save
Save