There are times it feels like we are being bombarded with all the things we should be doing (or not doing). Personally, I need simple. I don't like complicated. But there seem to be so many worries out there, especially right now. Being a mom is hard enough; who wants to worry about what products you're using in, around, and on yourself and your children? I hope this is a helpful guide to what have been staples in my home that help me be a better mom.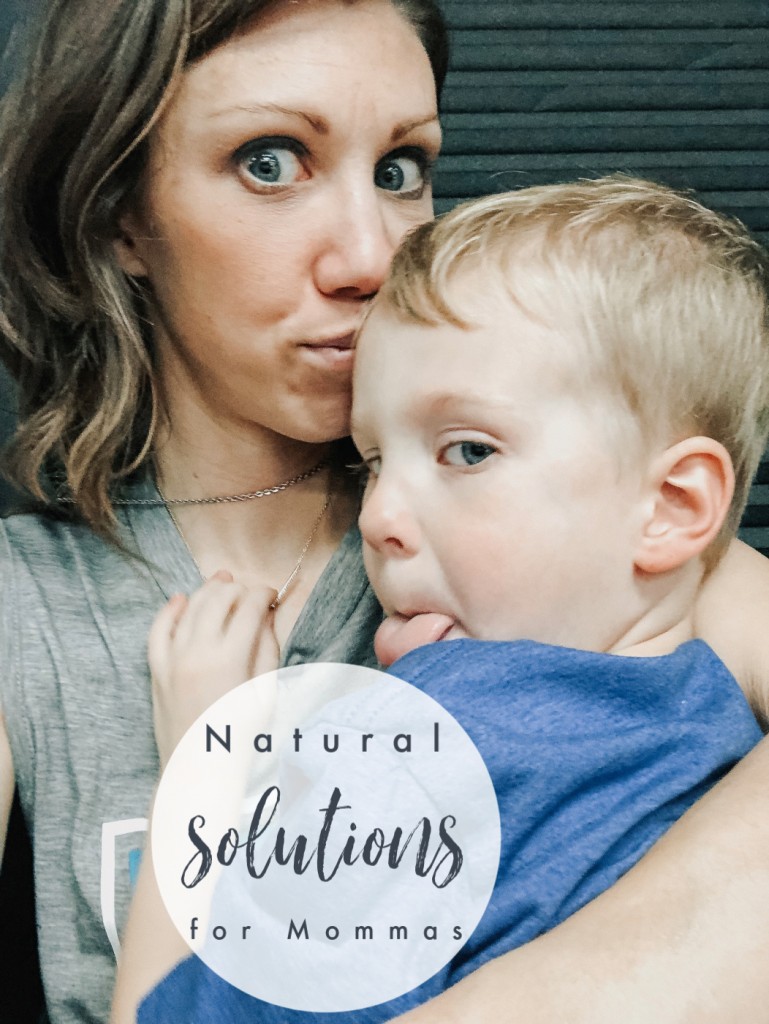 Thieves
Yes, you need all of the Thieves products, but especially the Thieves Household Cleaner. If you are working on ditching and switching, this is your number one first fix, in my opinion, with the Thieves Laundry Soap coming in a close second. If you're interested in stretching the highly concentrated laundry soap, check out this hack. It is what I do, and I have been extremely pleased with the results. (You can purchase the refillable bottles here.)
So why am I saying both the cleaner and detergent switches are important? What we spray in the air can really effect us, in a negative way, or in a positive way. We always want positive. This is an old article (from 2009, and it still feels strange to say 2009 was a long time ago, but I digress), but it is short and to the point. We need to be careful of what we bring into our home. And our laundry soap gets on our clothes and then we wear those clothes, and the ick from toxic chemicals can seep into our skin (aka, our largest organ). Over time, this creates problems.
Seedlings Diaper Rash Cream
This diaper rash cream is so incredibly soothing for any diaper/potty training issues. Moms without babies and toddlers, this doubles as a boo-boo fixer because it is so gentle and helpful to skin. I will forever and always have a few bottles of this on hand.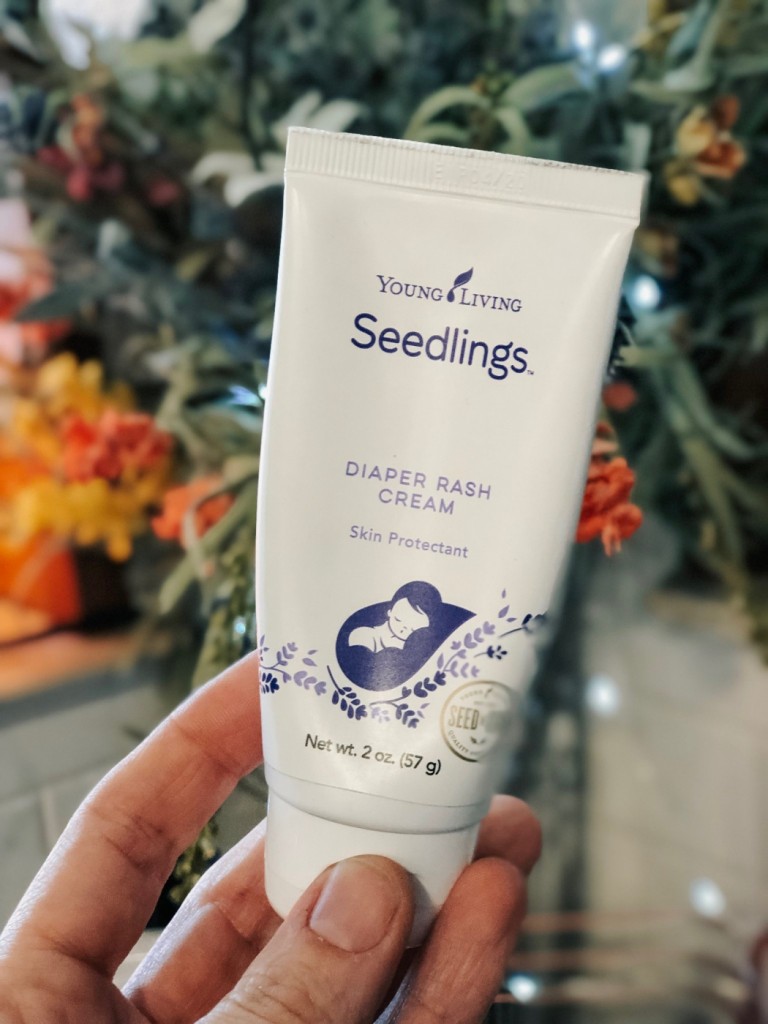 Stay Hydrated
Oh my. I feel like this is one of the most important things we can do as mommas. It is also a challenging one. Whether we work outside the home or inside, drinking the proper amount of water can sometimes be a task. First of all, no matter where we are, leaving our "work space" to use the bathroom fifty billion times a day simply doesn't work. That is one reason it has been a struggle for me. It turns into an interruption, and I'm busy enough without having to constantly stop and start. But water is such a need for us. Water can boost our mood, and flushes out a lot of the bad stuff, making us healthier. Slowly work up to the amount of water that is right for you, and reap the benefits!
Lavender
Lavender is one of the most popular oils because it is a household staple. I have to say Frankincense is a close second! Lavender is amazing on skin, super gentle – I've used it from day one on my boys, has a calming and relaxing aroma – which makes it great for bedtime or taming the grumpies. Add 4-5 drops to your diffuser before bed, or add some to a cup of Epsom salts for a relaxing bath.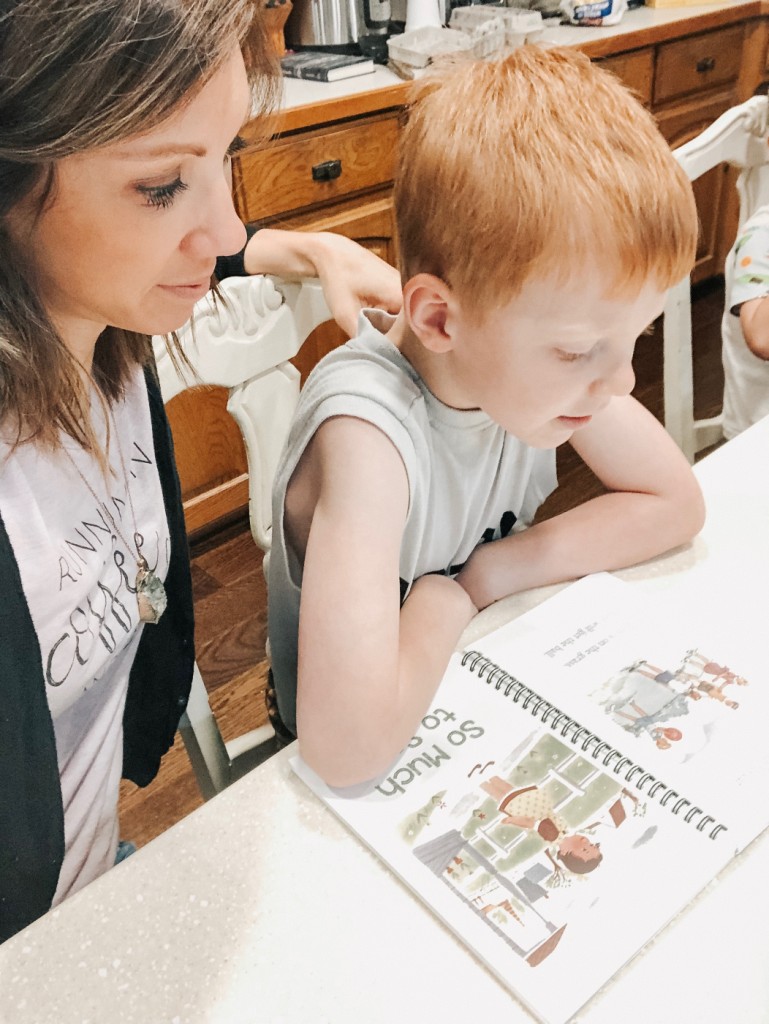 Diffuser
A diffuser is a device that uses water to disperse essential oils into the air. This allows the oils to be spread over a large area. I have several diffusers from Young Living, with my favorite being the Desert Mist Diffuser. However, I do love this one that is found on Amazon. There are several wonderful, beautiful options available on Amazon.
Valor Roll-On
Valor is a very special essential oil blend. Valor is aptly named, as it is for courage, worry, and nervousness. The blend of oils is uplifting and soothing. Valor comes in a 5 ml bottle, but also a 10 ml that has a roller. I love applying Valor topically, so that is why I always go for the roller! I have multiple of these; one in my purse, one on my desk, and one by my bed. This is a blend that my girls and my husband ask for on a regular basis. It is also incredibly helpful to apply before and after chiropractic appointments.
Stress Away Roll-On
Well, the name says it all on this one! Stress Away is a delicious blend of lime and vanilla, and reminds me of a tropical vacation. Who doesn't need one of those in the middle of all the busy?! Stress Away also comes in a 15 ml bottle that is perfect for dropping some drops in the diffuser (pair it with Thieves for an oh-so-luscious aroma!), but for topical application, I love that roller top! I like to roll Stress Away on my wrists, behind my ears, and down my sternum. This magical bottle of super-calming oil is like a stress repellent and works wonders on worry. I am so down with that!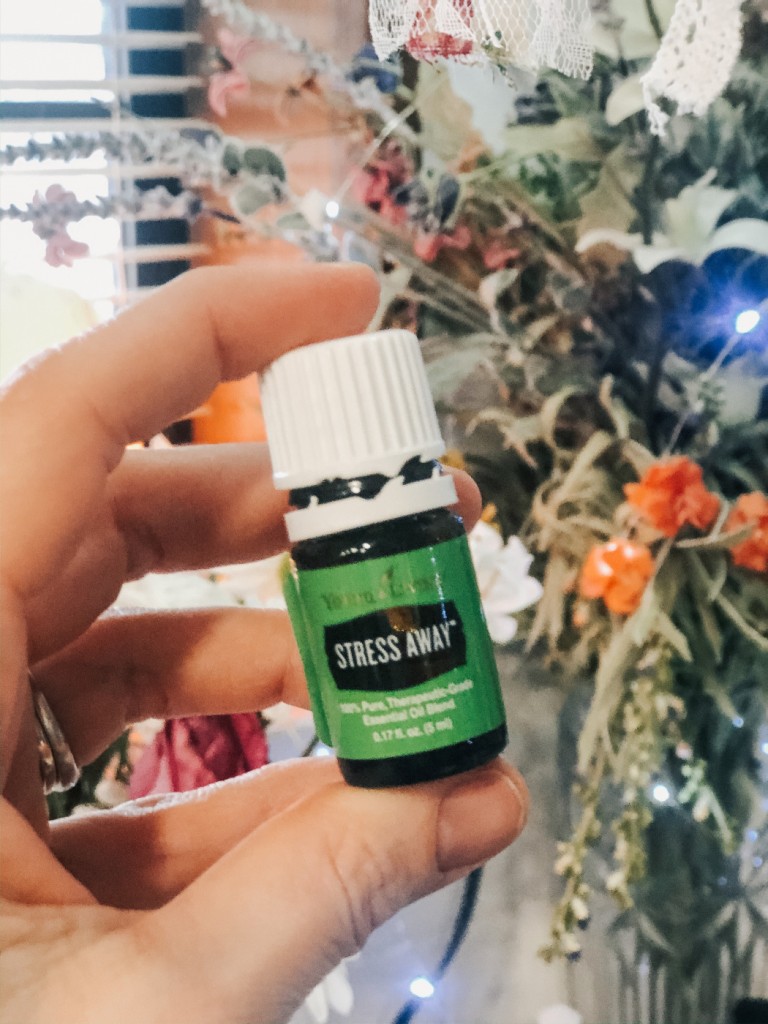 Sleep
Getting enough sleep as a mom can be so. difficult. When the kiddos are little, they may not sleep through the night. When they're in-between, you may be taking care of other issues (later bedtime, possibly still not sleeping well), and when they're teens, they have jobs and a social life that keeps them out later (and you up later). And then let's not even talk about that time when they spread their wings and leave the nest. (I am currently in denial about that!). Kids keep you up at night, regardless of how well they sleep. Our momma hearts are just connected to them, and we worry. And we hope we've done enough, been enough, and not messed up too much.
Calming and relaxing oils like the ones suggested above applied topically and put in a diffuser are extremely helpful for you and your sweet babies (you know they're your babies regardless of how old they are!) to rest well. You can give your kiddos a foot rub with Lavender or Peace + Calming essential oil and coconut oil before bed every night. It can truly be a special time.
Grace
Oh Momma. Give yourself some grace. Heap it on. You're doing your best. Grace upon grace.
Prayer
I am so grateful for a Heavenly Father who loves me so much and cares for me all the time. I do my best to cast my cares upon Him (1 Peter 5:7). I am so thankful He hears me. Our family is currently doing a devotional that goes through Psalm 91. We are memorizing it. He who dwells in the shelter of the Most High will rest in the shadow of the Almighty. I will say of the Lord, "He is my refuge and my fortress, my God, in whom I trust." (Psalm 91:1-2 NIV) I have lost track of how many times I repeat this, especially at bedtime. Talking with the Lord is such a comfort and a balm to my soul. It also calms me down, and helps me get to sleep!
Why do I recommend so many Young Living things? Because I have used them for eight years and they are safe and they work. I've been a mom for almost sixteen years, and I can say, even though I have five kids, momming with these things has been so much easier than the time before I used them.
Natural solutions, delivered to your door!