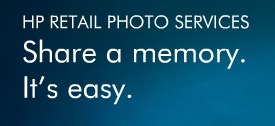 Sharing and preserving memories is an important factor in building a family legacy. Thankfully, there are many available resources to make this somewhat daunting task quick, easy and pretty frugal!
I recently had the opportunity to try out the new HP Instant Print Kiosk at my local Walmart Photo Center. Typically, I create and order photo products from home, right here online. In-store kiosks have always seemed a bit intimidating and time consuming in my mind.
But since I am already at Walmart every week for groceries, and my daughter needed a quick photo for a school project, my experiment with the kiosk came at the perfect time. I was eager to try out the many features and products it offers, and to see just how complicated the process would be.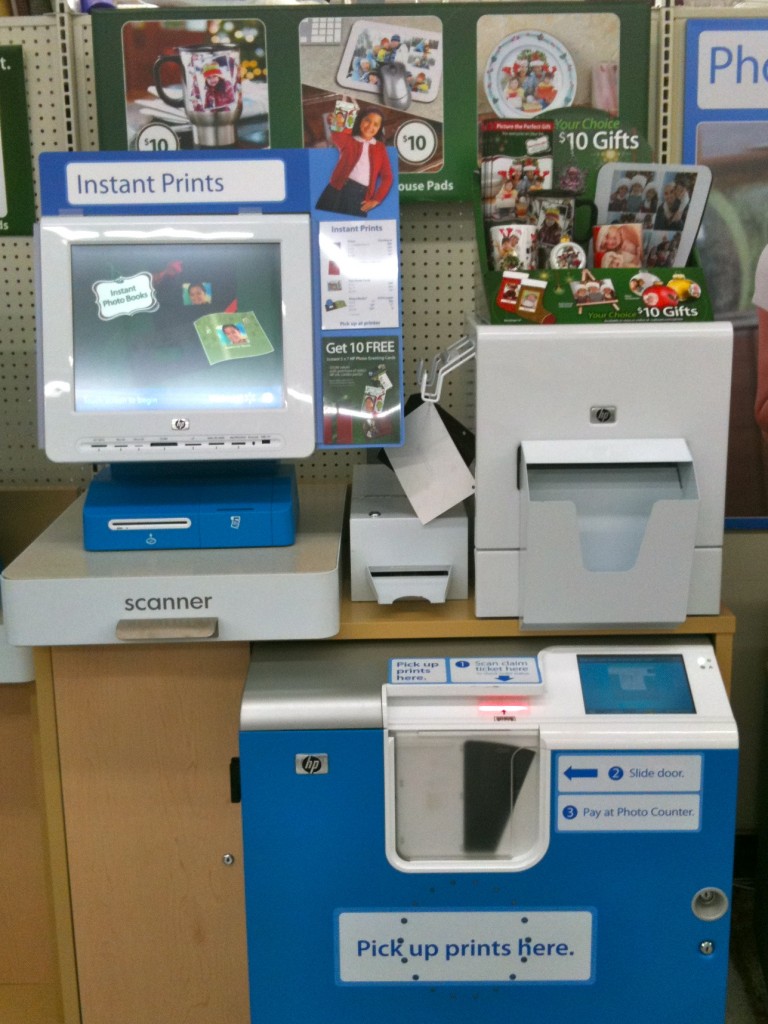 I was pleasantly surprised to find not one, but three HP Instant Print Kiosks at my Walmart, and no line! This was a welcome scene considering I had three kids with me at the time.

My photos uploaded in less than a minute from the USB device I brought from home, and I got to work selecting my products. The machine was actually quite user friendly and easy to navigate.
Their print kiosks offer:
·         Wallets, 4×6, 5×7, 8×10 prints
·         4×6, 5×7, 8×10 prints
·         4×6, 5×7, 8×10 photo cards
·         4×6, 5×7, 8×10 photo books
·         4×6, 5×7, 8×10 Year on a page calendars
Photo gifts are my go-to frugal gift idea for family, so I selected a couple of photo book options. Sara, my ten year old, helped me create two books – one with fall memories like our trip to the pumpkin patch and one from her recent Birthday party. She loved the girly theme options, of course!
The editing process was simple and I was able to crop and rotate photos with ease while my little ones created mass chaos waited patiently. Once the order was processed, I hit submit and prepared for a long wait for pick up. To my surprise, the receipt noted a 7 minute wait! That's hardly enough time to grab milk and bread, but I did and returned to grab my creations.
Overall, I was quite pleased with the quick process and left the store with books in hand. Much faster than waiting for an order by mail!
Would you like to experience this time-saving technology? Print a coupon for 2 FREE 5×7 photo cards from your local HP Instant Print Kiosk.
HP wants to help one lucky Kingdom First Mom reader share a memory this year with a $50 Visa gift card. You can also head over to Chit Chat on DivineCaroline where you can join the conversation for another chance to win a $250 Visa card!
Enter to Win:
(1) $50 Visa Gift Card
Leave a comment below (required entry): What moments would you like to print??
If you are reading via email or in a reader, please click through to the post to enter.
For up to (2) bonus entries:
Subscribe via RSS or email for free daily updates. If you're already a subscriber (thank you!) simply leave a comment.
"Like" HP and KingdomFirstMom on Facebook.
This giveaway will end on Wednesday (12/8) at 9 p.m. EST. The winner will be drawn randomly, and notified via email.
Disclosure: I wrote this article while participating in a blog campaign by HP.com and was provided a gift card for the review as well as compensation for my time. Opinions expressed are my own.