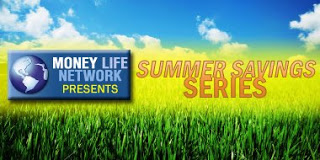 I have been enjoying the Summer Savings Series over at Money Life Network. Here are the details from MLN:

"Summer is upon us and with the higher temperatures are coming higher prices for just about everything under the sun. Gas costs just went up, the summer vacation is costing an arm and a leg (maybe two!), and you may need to take out that second mortgage just to send your kids to summer camp.
Money Life Network realizes that times are tough this year and people are cutting back to make ends meet. With that in mind we decided to do a group writing project this month at our member blogs looking at ways that you can save money this summer. We're calling it the 'Summer Savings Series'!"
They invited readers to participate with their own money saving ways, and a chance to win a $100 Amazon Gift Card!
So, in the spirit of saving money this summer, here are three major ways my family is fighting back:
Cut the cable.

Read my update on our new TV-free life.

Earn extra income.

I care for my neighbor's 2 children 3 days a week throughout the summer. This allows her to work, and my children get instant playmates while I receive a little extra money. Win-win situation!

Use a push mower.

Yes, seriously. Our yard is not ginormous, so this is realistic. Inspired by our new neighbors, we plan to sell our beefy big red Toro and buy one of these: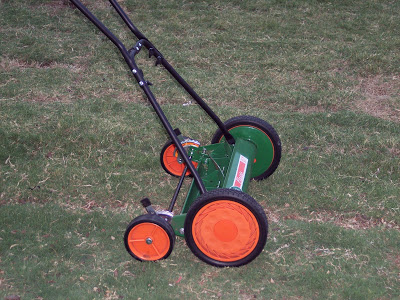 Don't laugh, it really works! Not to mention, it is a fantastic workout and allows me to mow the lawn. Another plus: mow first thing in the morning, or late at night, and your neighbors won't want to kill you.
*Updated to add: find your very own push mower here. Home Depot, if you are reading this, I do gladly accept gift cards in exchange for this free marketing. Just kidding. Sorta.
How does this save money, you ask? Our big honkin Toro is GAS powered. At $4 a gallon, we can happily eliminate one more tank to fill. Saves money, and the environment.
Anyone in the market for one of these?