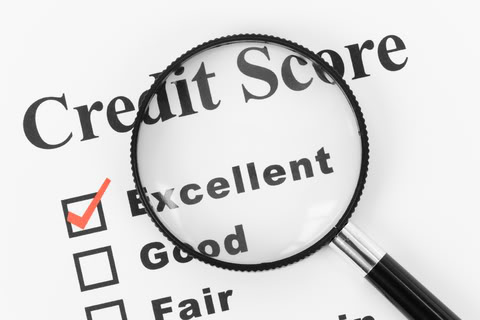 You know those awful commercials for freecreditreport.com (link purposely excluded). They sure get your attention, right? Turns out, it is not really free. At all.
Check out the fine print:
"IMPORTANT INFORMATION
When you order your free report here, you will begin your free trial membership in Triple AdvantageSM Credit Monitoring. If you don't cancel your membership within the 7-day trial period**, you will be billed $14.95 for each month that you continue your membership. ConsumerInfo.com, Inc. and Freecreditreport.com are not affiliated with the annual free credit report program. Under a new Federal law, you have the right to receive a free copy of your credit report once every 12 months from each of the three nationwide consumer reporting companies. To request your free annual report under that law, you must go to www.annualcreditreport.com."
And of course, they require a credit card upon sign up. Boo, hiss.
Thankfully, there are alternatives. While I don't believe a credit score is terribly important (Dave Ramsey fan, here), I do think it is wise to monitor your credit regularly. Identity theft is all too common to ignore what could potentially pop up on your report.
I recommend 2 resources for 100% free, 100% safe credit reports and scores.
The first is thanks to a Federal Law: www.annualcreditreport.com
This helpful site gives you access to all 3 credit bureaus one time per year. You can space them out every 4 months for better monitoring. This will give you detailed information about all of your debt, accounts, and/or collections. What is does not give you is a score. That will cost you.
This is where my second recommendation comes in handy: CreditKarma.com
I was skeptical of Credit Karma for a long time. However, I noticed several other personal finance bloggers recommending it, so I gave it a shot. Credit Karma provides its users with a credit score, and some basic info about your debt. There is no credit card required, and no strings attached. It is completely free. How, you wonder?
Very simply– ads. From their website:
"How can this be free when other services charge people?
Our free credit scores are sponsored by partners who share our vision that consumers should have free and regular access to their score.
With that said, rest assured that Credit Karma will never share your information with third parties or even our partners without your explicit permission. Our privacy policy has been reviewed and approved by TRUSTe, an independent third party, to ensure your privacy is strictly protected."
While there are many ads on Credit Karma, you can simply choose to ignore them and check your score.  A common misconception is that checking your credit can lower your score. Not the case when you are the one checking it.
I decided to check mine today just out of sheer curiosity.  Since my husband and I paid off all of our credit card debt last summer, I wondered how this would impact the score.  Just as I expected, it was actually lower than I remember it. A high credit score typically results from frequent use of credit.
Yes, cutting up all your credit cards, paying them off, and closing your accounts will actually lower your score.  And that is just fine with me!
"Debt is normal. Be weird."