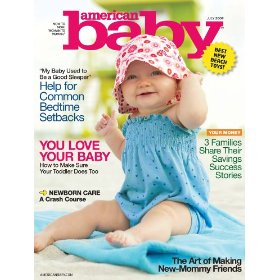 Since the only magazine I am willing to pay for is ALL YOU, I love free subscription offers!
Get a FREE SUBSCRIPTION (6 issues) to AMERICAN BABY … a magazine that delivers a lively mix of practical advice, medical information and child-rearing tips, written especially for new and expectant parents. Click Here
This would make a nice gift for an expecting mom in your life!
In case you missed it, grab some coupons for baby items here.