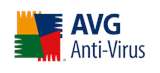 If you own a computer, I am sure you know that anti-virus protection is vital to keep things running smoothly. I used to shell out 40 bucks or so every year for paid anti-virus protection software such as Norton or McAfee.
That all changed several months ago when my trusted blogging pal Tara opened my eyes to the wonderful world of AVG.  AVG offers basic anti-virus and anti-spyware protection for Windows- for free. Yes, FREE!
You can download the free version within minutes and be protected from viruses, worms and Trojan horses. It also includes LinkScanner, which ensures every link you visit is safe.
I must admit I was a bit skeptical at first of the free service, but I have been using AVG for a while now with no issues on my Acer laptop. Here is how the status box looks on my screen while open: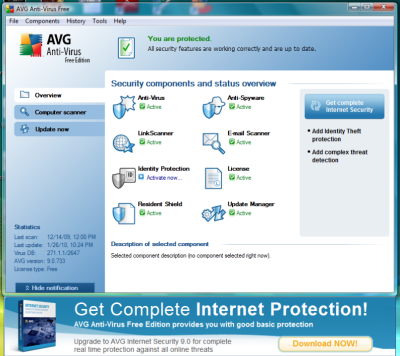 There is a paid upgrade you can opt for with more features, but I am perfectly pleased with the free basic version so far. AVG has over 110 million users, so they must be doing something right!
My laptop is very important to me, so I don't take this decision lightly. AVG is protecting my computer and saving me money! I wholeheartedly recommend it to my frugal friends (and no one paid me to say that).

Have you tried AVG Free?
This post is linked to Works for Me Wednesday.