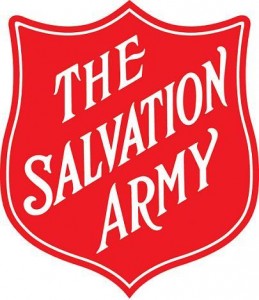 Spring is a great motivator for clearing out clutter and gathering gently used items for donation. Inspired by an upcoming move and Amy's Declutter Challenge, I have been sorting through our junk closets with a vengeance lately and boy does it feel good!
Here is another little incentive to start your Spring cleaning:
Make a donation of goods to participating Salvation Army Family Stores before May 31, 2010 and receive a $10 certificate valid towards a purchase at any Bass, Izod, or Van Heusen store. You may redeem one certificate per day, presented with the original Salvation Army receipt within 21 days of your donation.
The goal of the campaign is to help replenish stock at Salvation Army Thrift and Family Stores, some of which have seen dwindling donations during the economic downturn.
More details here.
What a simple way to give and save a bit at the same time!
Thanks, Money Saving Mom!