Our motto for birthdays around here is "keep it simple". While I do feel the day of my children's birth is worthy of celebration, I prefer small family gatherings over expensive venues.
My sweet baby boy turned one year old on Tax Day. However, we just recently had the official celebration, postponed just for Grandma's visit. I can hardly believe how fast the year has flown by! Colin is such a joy, bringing smiles and laughter into our home each day.
Here are a few of my favorite photos from his frugal birthday bash: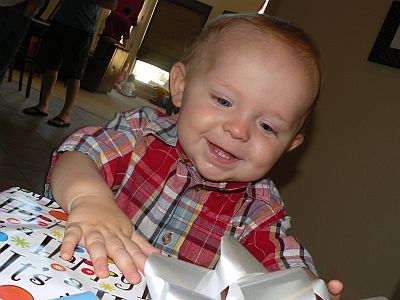 A present!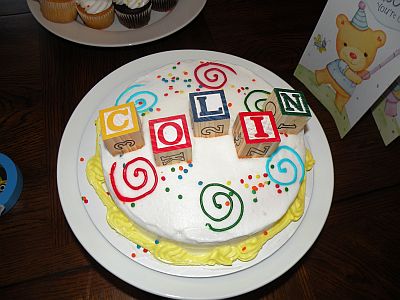 Frugal cake decor with alphabet blocks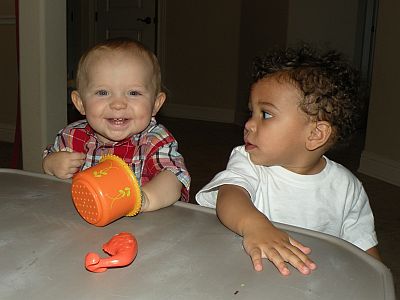 Cousins! Colin with my nephew, Christian (3 months older)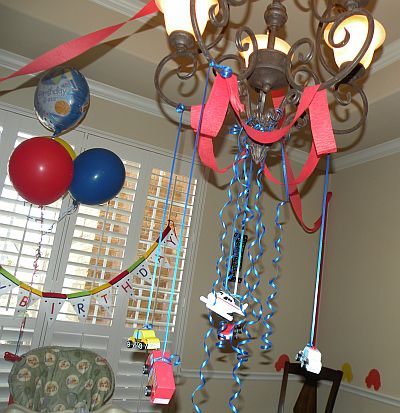 My chandelier decor was inspired by Myra, with ribbons and a few classic wooden toys. So cute!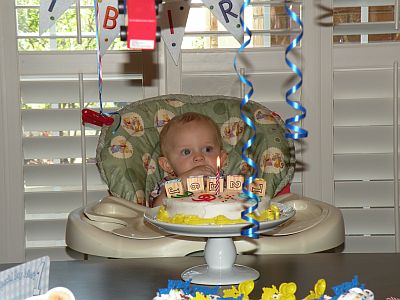 One candle, of course.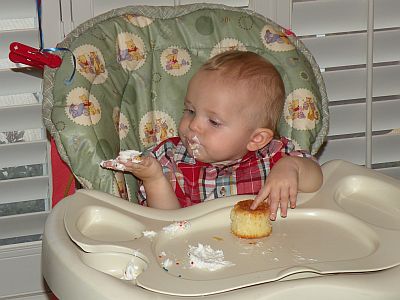 His first taste of his very own cupcake. Messy but fun!
Balloons, cake, ice cream, streamers. Simple and frugal, yet meaningful. Just like my girls' birthdays.
How do you make your children's birthdays special without breaking the bank?