We've been exploring the topic of eating out vs. eating at home all month. While cooking from scratch may be the most frugal option for some, other lazy busy moms like me appreciate the occasional good ol' fashioned frozen pizza. Can I get an amen?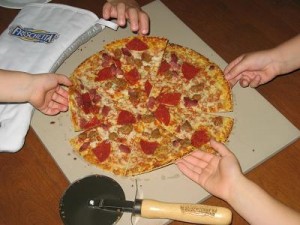 Photo Credit
In all seriousness, having some frozen convenience food on hand can go a long way in preventing those last minute dash-to-the-drive-thru budget busters on busy weeknights. And sometimes a frozen pizza is exactly what my picky eaters enjoy. So when the folks at Freschetta invited me to try their new FlatBread Pizzas, I gladly accepted. One less night of cooking for mom!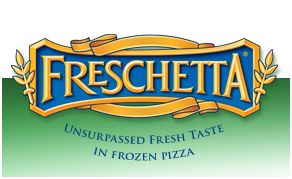 I must admit, I am rather particular about my pizza. Frozen pizza has always left me wanting. It's lacking something… maybe the crust?
Anyway.
Enter Freschetta FlatBread Pizza. The naturally rising dough was delicious and satisfying. Available in four varieties, I personally appreciate the two meatless selections: 5-Cheese and Roasted Garlic and Spinach. Yum!
Add a tossed salad or some fresh fruit to round it out and you have a quick and easy frugal meal in under 20 minutes. My favorite local pizza joint may be seeing less of me in the near future.

Freschetta Pizzas are available for around $5.00 at Walmart and other grocers. Combine that with this $1.00/1 printable coupon, even better!
What say you? Would the right frozen pizza help you eat at home more?
Disclosure: This is a Sponsored Post written by me on behalf of Freschetta. All opinions are 100% mine.