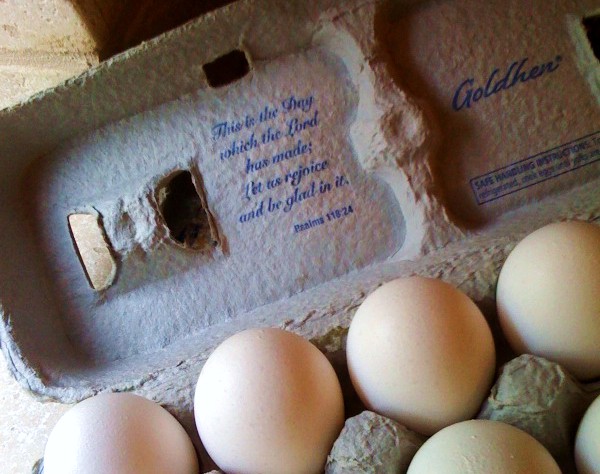 You just never know where you might stumble across a verse. For less than a dollar, these dozen eggs from Aldi feed us in more ways than one!

This is the Day which the Lord has made; let us rejoice and be glad in it. Psalms 118:24
Have you ever found scripture in surprising places?