The following is the fourth in a series of guest posts about gardening from Rene at Budget Saving Mom.
Gardening has always been important to our family. However, at one point, we had little to no land and our only option for gardening was container gardening. During this time, I was able to be very creative and figure out how to grow our garden indoors and on the back porch.
Container gardening is a great way to garden for those of you that don't have room for any other type of garden.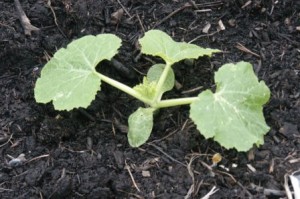 Container gardening is exactly what it sounds like, you garden in containers.
I have usually been able to get free containers from neighbors and family who had bought plants, and were going to throw their containers away.
For larger plants, such as tomatoes, you will want a bigger container, such as a tree container. Your larger containers will need to be at least 12 inches deep.
Tips for effectively growing container plants:
One important aspect of container gardening is having light-colored containers.
You might want to consider painting your containers, or wrapping them in paper that is a lighter color.
You do not want your soil and plants getting too hot, as many containers are dark and will absorb heat.
When you are planting in containers, you will need to ensure that your plants have enough water.
Watering each morning allows the water to evaporate during the day, and the plant's roots to absorb the water. You want the soil to feel moist when you stick your finger into the soil in the afternoon.
You have to use fertilizer in container gardens. Container gardens must be watered frequently, and as they are watered, the nutrients are washed out of the soil. I typically will add a small amount of fertilizer every 7th time that I water to ensure that my plants have the nutrients they need to thrive.
Your container plant needs plenty of sunlight. You can place containers on a sunny deck, outside of a window or anywhere in your yard that gets sunlight.
If you are unable to have plants outdoors, you can place your plants inside in front of a sunny window.
For a couple of years, this was really the only area that I had for a garden. My mother-in-law bought me a metal rack with four shelves that was covered in plastic.
I grew all of our herbs and salad fixings on those racks in our kitchen nook, except tomatoes, which I grew outside.
I just alternated the plants each day so that they all had a chance to be on the top rack. I also kept a thermometer on the shelves. In the afternoons if it got too hot, I would unzip the plastic.
It was actually a lot of fun to watch my plants grow indoors, and definitely convenient when I was cooking! I didn't even have to step outside to get our food for supper.
How would you begin to implement container gardening?
This post is linked to: WFMW