The following is a guest post from Mandy of Pennies and Blessings.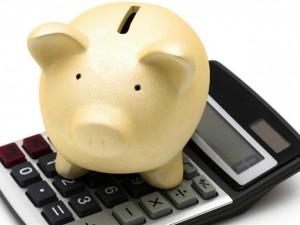 Falling Prey to Debt
When my soldier husband returned home from Iraq the last time, it was right about the time our economy came to a screeching halt. As is normal for a soldier returning to civilian life after time at war, he received additional pay from the military for a short time while he looked for employment locally. However, the Army paychecks ran out, there was still no job, and my part-time income certainly was not enough to keep us afloat financially.
As a family of five, we had a brand new car and home – with absolutely no significant income, despite our best efforts. Although we knew the financial principles taught by Dave Ramsey and others, at this particular point for us it seemed there was no other option but to rely on credit cards to survive. We used our credit cards to pay the utility bills, to buy our necessities, to keep insurance on our property, vehicles, and even our children. Out of sheer desperation, we eventually turned to food stamps to purchase our groceries each week.
Meant to be a short-term solution, we planned to pay the cards off as soon as Hubby found work again. That's what we told ourselves at three months… again at six months… and again at a year into these circumstances. When Hubby did find work, the salary, even with unbelievable hours of overtime, would only pay our house payment and van payment each month, which meant we were still using credit cards for our basic expenses.
After being virtually debt-free, we were now swimming, DROWNING, in it! Between the credit cards and personal loans, we were buried in $20,000 of debt – nearly overnight. We were so close to living the life God intended – "owing no man" – and are far from that now.
During that time of unemployment and incredible struggles, I was introduced to the world of blogging, and many money-saving and couponing sites. Quickly I learned how to work the coupon match-ups and store rebates, stockpile for months in advance, and have with very little out-of-pocket cost. This cut our monthly expenses by over 40%.
Freezer cooking has been an amazing discovery as well! Keeping meals stockpiled in our freezer has cut out the temptation to just run out and "grab something quick." Menu planning now limits my need to run to the store multiple times a week. In fact, I don't even grocery shop more than 2-3 times a month now, except to buy necessities such as milk, bread, and eggs.
By drastically reducing our expenses this way, it allowed us to focus more of our budget on our debt. Since hubby took an active duty position last September, we have thankfully been able to pay off six credit cards and one personal loan, totaling approximately $10,000. $10,000!! Aside from our house and our cars, we are now at the halfway mark for climbing up out of this pit!
There are others out there just like us. Other families have fallen prey to debt even after the greatest laid plans. As discouraging as it can be, know there are ways out of that pit! Make a new plan. Reach out for help from others who have been there. Work toward new goals. And don't give up hope!
Mandy is married to her hero and best friend after a miraculous reconciliation, and is learning to embrace the life of an Army wife and mother of three.  She holds a bachelor's degree in Psychology and Counseling and has worked in a variety of fields – all of which contribute greatly to her writing at Pennies and Blessings and Brokenness into Beauty.