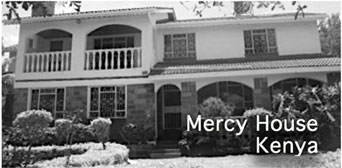 All month long, I'll be sharing giving ideas and causes as part of The 30-Day Giving Challenge. The following is a guest post from Kristen Welch of We Are THAT Family. I am honored to share her God-sized dream with my readers.
We can learn a lot about ourselves from our children.
Case in point: I have a typical 3 year old. She likes life to go her way. She wants snacks now! and she wants everyone to stop! and listen to her!
I see a lot of me in her.
But I'm not nearly as cute, demanding life go my way.
I'm learning, slowly, in an uncomfortable, unnatural way, the art of losing myself. It's a simple lesson, really: putting others before myself, giving when I want to hoard.
God is using our own faith adventure to teach me this art. It's not easy. I'm learning that it's less about control and more about trust. It's less about me making things work and more about Him paving the way. Less about me leading, more about me following.
When we felt compelled to help our young Kenyan "daughter", whom I met thru Compassion International, we had no idea that God would birth a dream called The Mercy House.
The Mercy House exists to help pregnant girls living in the slums of Africa with prenatal care and birthing. It's really about offering them a second chance at life, for themselves and their unborn. It's our desire to empower them to keep their babies and learn skills to help reshape their future, but most importantly, meet Jesus.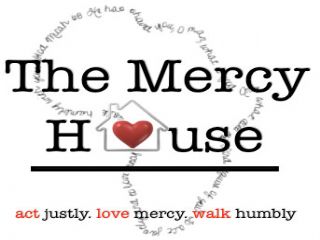 26,000 young women are having illegal abortions in Kenya. Many are dying. 66% of the girls in the slum will trade food for sex. Desperate girls, desperate times.
Can I encourage you to step towards losing yourself? After all, you really don't lose anything He doesn't already have for you. And let me assure you, God's plan and gifts are much better than anything we can come up with.
"I, the Creator of the universe, am the most creative Being imaginable. I will not leave you circling in deeply rutted paths. Instead, I will lead you along fresh trails of adventure, revealing to you things you did not know. Stay in communication with Me." -Jesus Calling
The Mercy House is raising awareness and funds to combat this epic human catastrophe. Will you love mercy with us? You can shop for unique items in our Mercy Shop, you can buy our LOVE MERCY jewelry at Dayspring, commit to give monthly, get involved in our collection drives and most importantly, you can pray.
An easy, tangible way for you to help the Mercy House? With just $3, you can join hundreds of others who are also giving $3 a month…together we can make a difference.
Because it's in losing ourselves, that we find ourselves. And we find God.
Kristen writes at her parenting blog, We are THAT family, and offers an honest mixture of humor and inspiration. She lives on sweet tea, the love and support of her best friend of 15 years and the laughter of her three hilarious children.