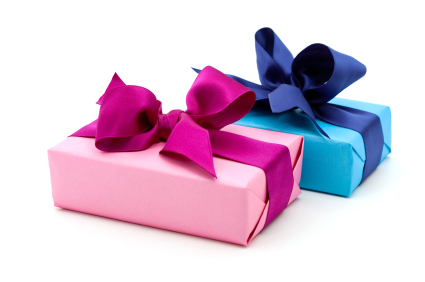 The following is from contributing writer Sarah of Frugal Fun for Boys
It's almost summer – the "season of birthdays" in our family!  Everyone in our immediate family (as well as most of our extended family) has a birthday between May and October.  It seems like the boys get invited to plenty of birthday parties during this time as well!
Today, my youngest son is 2 years old.  In honor of his special day, I thought I'd share some ideas for inexpensive gifts.  There are many ways to give something special, even on a tight budget!
Idea #1:  Think Simple!
Gresham (age 4) is giving Owen this huge ball – you know, the ones that come in those cage type things at the store!  Owen wants one every time we go by, so it was the perfect idea.  He'll love it, and it only cost us $2.89!
Other simple ideas, especially for young children:
Bubbles
A Sand Pail and Shovel
Balloons
A coupon for an ice cream date with Mom or Dad
Idea #2:  Think Used
Who says gifts have to be new?  Although giving something worn or in poor shape would certainly be tacky, there are many ways to save money by giving something used!  Last year, I read on facebook that a friend was getting ready to have a garage sale.  I knew that this friend would have items in really good shape, so I contacted her and asked if I could pre-shop her sale.  She said sure, and I bought Owen a Fisher-Price Little People garage complete with vehicles and figures for $10!  We gave it to him for his first birthday.  No one noticed that it was not in the original packaging.
Facebook can be a powerful tool, especially if you are looking for something specific.  I saw that a friend of mine was looking for a tricycle for her 2-year-old's birthday.  We had a small bike sitting in our garage that no one rides, and we were able to pass that along to our friends!
Used books can also provide great savings.  The other night, I took a small box of books to Half Price Books and sold them for $8.50.  I was able to use that cash to buy three books for Owen's birthday – and two of the books were brand new!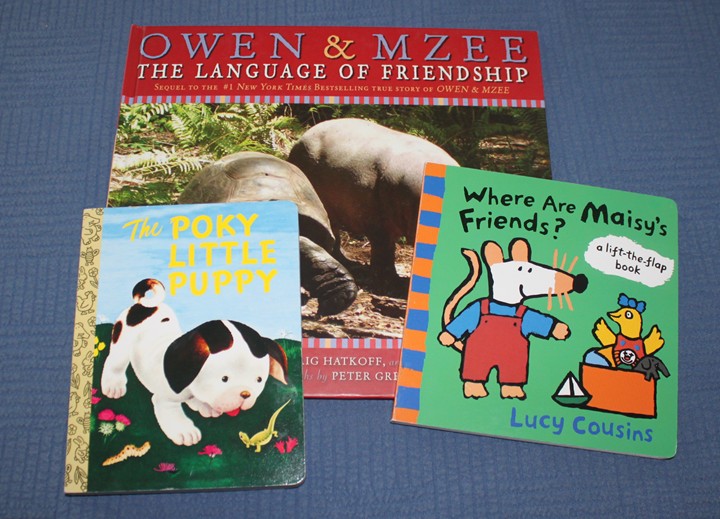 Idea #3:  Think Homemade!
Aidan (age 7) made these homemade wooden blocks for Owen this year.  I can't wait until his party when he opens them!  I think they'll be a big hit, and we only spent about $5.00 on materials!
Another idea is to make these duct tape no-sew beanbags.  Put a few in a sand pail, and you'll have the perfect gift for a toddler!
What ideas do you have for simple gifts for kids?  Do you have any homemade gift ideas to share?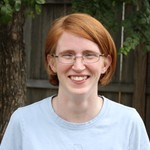 About Sarah Dees
Sarah is a Christian mom of three sons who shares inexpensive ways to keep boys busy at Frugal Fun for Boys. She features activities, homeschooling tips, and thoughts on teaching boys God's Word. You can connect with her on Twitter and Facebook.
Read more by Sarah -> | Blog