A lot of schools seem to take the entire week of Thanksgiving off, so I thought I would share some fun, family-friendly crafts to keep your kiddos entertained during this busy time.  I have been spending a lot of time on Pinterest and these frugal crafts caught my eye!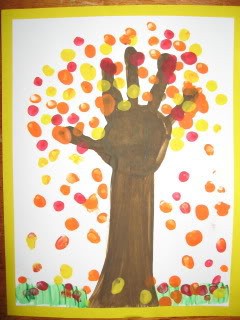 Photo Source: Walking by the Way on Pinterest
I love how this incorporates your child's hand in this lovely fall tree art.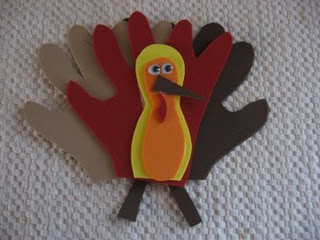 Photo Source: No Time for Flash Cards on Pinterest
This is a fun foam turkey, created from your child's hand print.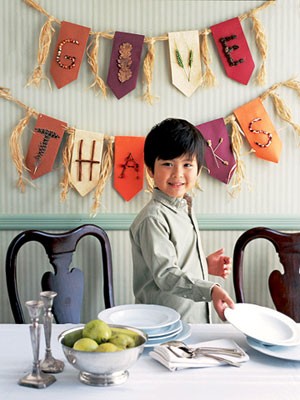 Photo Source: Parents.com on Pinterest
Create this gorgeous Give Thanks banner with things you can find in your pantry and your front yard!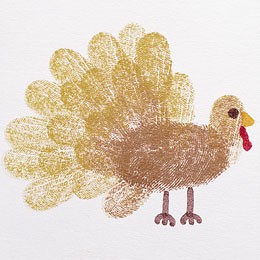 Photo Source: FamilyFun.com on Pinterest
Create unique place cards for your Thanksgiving feast with this finger print turkey!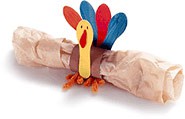 Photo Source: FamilyFun.com on Pinterest
Dress up your Thanksgiving table with these adorable turkey napkin rings.
Photo Source: FunHandPrintArt.blogspot.com on Pinterest
These cute Native American children are created with, you guessed it, your child's hand prints!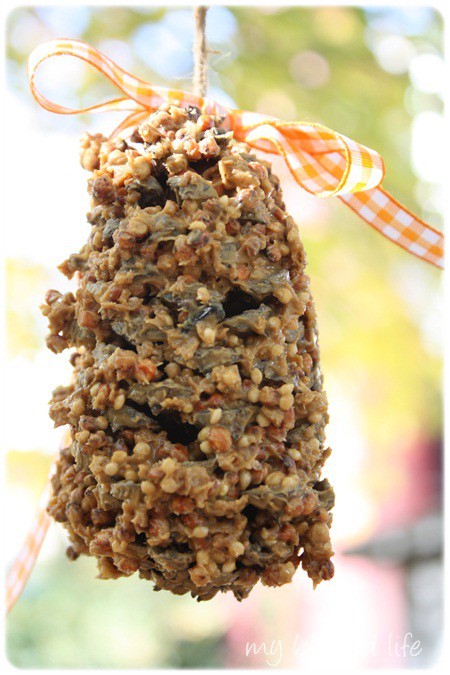 Photo Source: MyBlessedLife.net
If you are feeling adventurous, head outside and make a pine cone bird feeder.  I love the detail Myra adds to these!
What crafts do you like to do with your family?